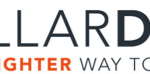 Phoenix, AZ – DollarDays (OTCMKTS:AASL), an ecommerce marketplace for high value, low-cost goods and products has appointed Ronald C. Pruett, Jr. as its new Chief Executive Officer. He also will be filling a seat on the Board of Directors of parent company America's Suppliers.
"I am honored to be joining DollarDays and to lead such a fast growing and altruistic organization," said Ronald C. Pruett, Jr. "Our opportunity to change lives and to support the way nonprofits and businesses achieve their missions is profound. We are committed to providing our customers with a holistic e-commerce solution to help them better manage every dollar spent."
Pruett has a proven track record in the creation, development and management of high growth direct to consumer brands and platforms worldwide. He is the managing partner of The Boston Associates, a boutique advisor to enterprises and equity investors and has served as an executive and co-founder of numerous organizations, including Liberty Medical, Insurance.com and Al Roker Entertainment. Pruett graduated from Trinity College in Connecticut, and has his MBA from the ESCP in Paris, France.
###
About DollarDays:
Founded in 2001, DollarDays (OTCMKTS:AASL) is a leading online marketplace offering an unparalleled assortment of high-value items, at incredibly low prices. Catering to a diverse market of nonprofit partners, small businesses and schools, DollarDays offers savings for the on-the-go consumer who desires a more convenient way to shop. The company's user-friendly website offers over 75,000 unique products, including household staples, backpacks, toys, games, clothing, school supplies, health and beauty products. For more information about DollarDays, visit www.dollardays.com or follow us on Twitter, Facebook and LinkedIn.