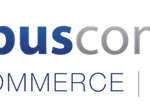 Columbus Consulting International, a leading industry consultancy specializing in retail business processes and systems, announced today that EILEEN FISHER, Inc., the pioneer in eco-friendly designer fashion for women, worked to develop an integrated business process from design to distribution with the support of Columbus Consulting. The plan focuses on introducing a merchandise financial planning function and creating a company-wide universal calendar to support Vision2020, the company's bold plan toward reaching its ambitious environmental and social goals by 2020.
EILEEN FISHER's focus on "doing business as a movement" has led the company to outline Vision2020, "an industry where human rights and sustainability are not the effect of a particular initiative, but the cause of a business well run. Where social and environmental injustices are not unfortunate outcomes, but reasons to do things differently." As EILEEN FISHER began working towards these goals, the company realized that to achieve its 2020 milestones, it needed to not only implement an end-to-end merchandise planning solution to deliver both flexibility and responsiveness and increase efficiency and quality, but also create new merchandising processes and workflows.
To help EILEEN FISHER achieve their goals, Columbus Consulting produced an 8-week project plan that began with the firm interviewing 45 key associates across all of the organization's functions to gain an understanding of the current processes. Afterwards, the Columbus Consulting team conducted process workshops with 20 members of the EILEEN FISHER community to design the future processes. Finally, they created the high-level process, integrated calendar and organizational roles & responsibilities.
This initial project work was brought to life with a second 13-week comprehensive and very detailed process mapping project. The project was compiled into a 'Virtual-Binder' that catalogs and calendarizes all activities of the Omni-Channel planning organization. It also included all peers involved throughout the process, including Merchandising and Finance departments, as well as various Channels. Additionally, the portion of the project included evaluating hierarchies and attributes, creating a data dictionary and common KPIs, as well as laying out a full organizational transition plan.
Columbus Consulting's roadmap for EILEEN FISHER introduced an enhanced approach that is built on fluidity, trust and accountability and allows the creative process to thrive. With a proper merchandise plan in place, EILEEN FISHER can now ensure all components, including the creative design process, merchandising, marketing initiatives and sell-in strategies, support Vision2020.
Additionally, with the roadmap in place, EILEEN FISHER now has the ability to infuse the creative process with customer-centric data and channel business plans, and to develop an assortment plan that will be informed by all cross-functional partners' input. The universal calendar will also ensure each step in the process is informing the next step, providing transparency throughout the organization along the journey.
"With Columbus Consulting's help, we are now comfortable integrating data and intuition, and we will now be able to make more informed decisions" said Patty Heilman, Organization Development Partner, EILEEN FISHER.
EILEEN FISHER is in the process of adopting the new business process and calendar for its business planning cycle and is currently working toward integrating activities and providing visibility throughout its seasonal product development cycle.
"We are excited to begin executing to our calendar and work toward aligning the business in new and innovative ways. The collaboration across teams will help to eliminate duplicative work and build trust across the company as we move toward achieving Vision2020," adds Regina Reyes, VP Omni Channel Planning, EILEEN FISHER.
Columbus Consulting details its work with EILEEN FISHER in the case study, "EILEEN FISHER Outlines Processes to Drive Sustainable Design By 2020," now liveon Columbus Consulting's website.
About EILEEN FISHER, Inc.
EILEEN FISHER has been creating simple, timeless clothes for over 30 years. The collection consists of pure shapes in beautiful materials, designed to work together effortlessly. As a socially conscious company, EILEEN FISHER is a pioneer in sustainable fashion and working to empower women and girls. Our clothes are sold at over 65 EILEEN FISHER retail stores, and 1,000 department and specialty stores internationally, as well as 2 RENEW stores, which feature gently worn and remade designs from our take-back program. EILEEN FISHER is the largest women's fashion company to be a certified B Corporation, which means we voluntarily meet high criteria for social and environmental performance, accountability and transparency.
About Columbus Consulting International
Founded in 2001, Columbus Consulting comprises a team of highly experienced specialists in retail systems and processes. We combine pragmatism, innovation and years of experience to deliver services ranging from strategic insight to tactical project delivery. Our experience stems from holding executive responsibility in retail, and from successfully managing some of the most challenging projects in the industry. To learn more, visitwww.columbusconsulting.com.
Media Contact
Adrienne Newcomb
Ketner Group Communications (for Columbus Consulting)
[email protected]
512-794-8876