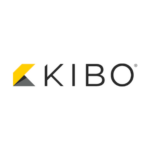 Report Uncovers Valuable "New Holiday Customers" Segment and Details Best Practices
Dallas, TX, Aug. 10, 2020 – Kibo, a leader in unified commerce, has published a holiday guide for retailers. "The 2020 Guide to Holiday Commerce" offers unique insights into important customer segments and provides retailers with a roadmap for holiday preparedness across personalization, ecommerce and fulfillment. The roadmap will ensure that retailers capture customer demand successfully, no matter what the holiday season looks like this year.
"The holiday season is often the most important part of the year for retailers, and this year, perhaps even more so," said Lisa Kalscheur, CMO at Kibo. "Despite the uncertainty of what in-store shopping will look like, Kibo's guide ensures that retailers are prepared to quickly pivot, offer excellent customer experience, and drive the highest possible ROI across channels. For example, our research has identified a valuable customer segment – new holiday customers – who come back to spend more than other new customers the next holiday season. Finding this segment, and personalizing their experience, has the potential to dramatically increase performance."
Kibo's research shows that the segment of shoppers that were new holiday customers the year before is likely to spend more this holiday season upon returning. Kibo notes that this segment, "new holiday customers last year," could easily be rolled into a general "new customer" segment, but that would be a mistake. Compared to all returning visitors, "new holiday customers last year" are more than 120% more valuable than the average returning visitor when they navigate directly to the site. The guide notes that the segment is easily identifiable, and the perfect candidate for personalized messaging.
Creating a segmented customer-driven approach to ecommerce is just the first of many insights in the report, which encourages retailers to start holiday planning now, beginning with a review of both customer data and company insights. While many retailers have dealt with closed stores and low sales in the first half of 2020, now is not the time to forget about customers. A blended approach that includes both business goals and customer insights is best.
Through the guide, retailers will learn more about how to:
Know your business, know your customers: Retailers will learn the best way to gather insights from their business and customers to drive blended goals that make customers happy and improve performance.
Prep your online store: With eCommerce playing a bigger role this year for many retailers, the report shares details about how to be ready by preparing operations to manage spikes in traffic.
Offer safe offline fulfillment: The report shares information about popular order fulfillment options like "buy online, pickup at curb" (also known as BOPAC) and how to deliver a variety of choices to maximize customer orders.
Create a unified experience: Retailers can learn how to use personalization to create a seamless customer experience online, and guide customers through a multichannel experience easily.
"Kibo offers unified commerce that helps retailers with flexibility and scale, two features that will be particularly important this holiday season," said Kalscheur. "And, we're here to help retailers offer the best possible customer experiences across channels, regardless of what the holiday brings through data-driven commerce, personalization, and modern order fulfillment. The best practices in the report set retailers up for success."
About Kibo
Kibo helps clients deliver on the promise of modern retail. Kibo's Unified Commerce Platform is a modern and extensible platform that combines AI-driven personalization from industry leaders Certona and Monetate, omnichannel commerce, and distributed order management. Global clients like Office Depot, Taco Bell and Patagonia rely on Kibo to optimize across the web, mobile, search, in-store and across each and every fulfillment touchpoint for a truly end-to-end personalized commerce experience. Retailers can easily manage supply chain logistics, ecommerce and marketing personalization through one system, centralizing strategy, increasing agility and gaining valuable customer insights that maximizes return on investment.
Media Contact
Mariana Fischbach
Ketner Group Communications (for Kibo)
[email protected]
512-794-8876