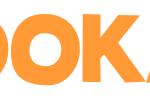 AUSTIN, TX, July 21, 2020 – One of Asia's fastest growing ed tech retailers, Zookal, has successfully revamped its entire ecommerce operation in just 50 days, as it gears up for the back-to-school season.
Oz-based Zookal provides textbooks and edutech services to over 1 million customers across the Asia Pacific region. The firm has opted for the dual power of Brightpearl and Shopify Plus to rocket strap its expansion plans and its mission to empower students by making education more affordable and accessible.
With college about to be back in session in July, it was urgent that Zookal have the right technology partner in place to maximize its peak season. The brand had a two-month window before students would be back on campus so it was urgent that their chosen provider could get them online quickly. Zookal considered single solution providers like Cin7, DEAR Systems and TradeGecko, but it was Brightpearl's all-in-one retail functionality, ability to scale and stellar track record of super-fast implementation that won out.
With Brightpearl, the brand was able to get online in just 50 days, which dovetailed perfectly with the launch of its Shopify Plus powered ecommerce store – meaning that Zookal was primed for peak season as students returned seeking new educational materials.
Zookal was born in 2011 from the creative minds of a small group of Sydney students. After personally experiencing the stress of buying expensive course textbooks, its founders decided to come up with a better option to make education more affordable and accessible in Australia and Asia.
To support its next stage of growth, Zookal now has access to Brightpearl's large suite of integrations and EDI systems, alongside reliable and centralized data. The brand will also benefit from Brightpearl's all-in-one digital operations platform that provides total visibility and control over stock levels, order management, fulfilment and financials, alongside streamlined warehouse management. To complete the revamp, the firm's online store has been built on Shopify Plus' flexible ecommerce platform, ensuring more customers than ever can reach their full potential.
"We are very excited to be working with Brightpearl and Shopify Plus and entrusting them with the future of our company's growth plans", said Ahmed Haider, CEO and co-founder of Zookal. "We wanted a partner that was agile and quick to implement but still had the complexity of a growing business of our nature. Brightpearl was the perfect pick, and the staff worked with our team to ensure a seamless transition. Since implementation we have seen a significant rise in sales and hit one of our biggest months of the year all with seamless handling and efficiency on the backend."
"Attempting to go live with new technology partners one week before your peak season might put off some businesses, but Zookal didn't break a sweat because they trusted Brightpearl's record for lightning quick implementation," said Justin Press, SVP of Customer Success at Brightpearl. "Our friends at Shopify Plus always say you don't need a thousand days to install software, and we agree. Brightpearl's out-of-the-box integrations means that Zookal are ready to plug, play and distribute their product.- and all before the back-to-school season."
Already one of the fastest growing Ed-Tech startups in Asia Pacific, and now with the one-two punch combination of Brightpearl and Shopify Plus powering its ecommerce operations, Zookal seems set to remain top of the class.
Press adds: "Zookal now has a solution that is agile enough to react to unpredictable demand fluctuations in these uncertain times and can scale with the brand as it looks to connect more students to the educational resources they need to succeed. We're delighted to be powering Zookal during its next stage of its growth."
Following a super-fast launch time of just 50 days, Zookal can now focus on its ambitious growth plans and continue to serve students as they return to college for another year of study.
ENDS
About Brightpearl
Brightpearl is the number one digital operations platform (DOP) for the retail and wholesale sector. Built to manage the complexity of modern business, the scalable platform offers flexibility to respond to rapid changes in demand and smooth integration with other core operational systems within the organisation.
Brightpearl's complete DOP solution includes financial management, inventory and sales order management, purchasing and supplier management, CRM, fulfilment, warehouse and logistics. In addition, the solution has high-performing connectors to the major ecommerce platforms, including Shopify, Magento and BigCommerce. Over 1,200 businesses in 26 countries use our platform. We manage over 10m transactions and $3bn of business a year.
Brightpearl is a flexible and agile solution that enables fast decision-making and insights. The platform is designed for retailers and wholesalers to manage the heart of their business easily from one single system. Brightpearl's configurable automation workflows have measurable time and cost saving impact for our customers, allowing them to focus more resources on growing the business. Our team guides retail businesses through a highly efficient implementation process which typically gets them up and running in less than 60 days – twice as fast as our competitors.
Brightpearl's US headquarters is in the heart of downtown Austin with a global headquarters in Bristol, UK. You can connect with us on Twitter (@BrightpearlHQ), LinkedIn (linkedin.com/company/Brightpearl), and Facebook (facebook.com/brightpearl).
About Zookal
Zookal is a leading education technology platform in Asia Pacific, which aims to make learning effortless for students. Focused on the supplementary needs of students, the Zookal platform provides students with the services and resources they need in a format they are used to.
The platform started with a focus on providing physical textbooks to students to capture first year students and has now incorporated value-added digital services on top of its core offering, making it one of the largest and fastest growing student portals in Asia Pacific, reaching over 1,000,000 students and 200,000 paying customers. For more information, visit: https://www.zookal.com/