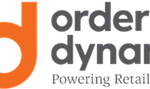 The research highlights omnichannel capabilities from nearly 300 retailers
TORONTO – Nov. 14, 2018 – OrderDynamics, providers of the world's most advanced, out-of-the-box Distributed Order Management (DOM) System, today announced its Omni-2000 Research: UK. According to the assessment, the UK is the leader in omnichannel capabilities when compared to eight other countries reviewed in the Omni-2000 Research: Global.
While 91.3% of UK retailers have an active ecommerce business and 64% offer click & collect, there still remains room for improvement. Globally, 34.8% of click & collect retailers commit to having in-store pickups ready within 24 hours, but UK retailers lag at only 31.4%. The number of retailers offering at least two pickup options has dropped from 18.7% last year to only 3.2% this year. Though not unique to the UK, the decline in active inventory visibility was most dramatic in this market with a 37.6% decrease from last year.
Based on data collected from 289 UK-based retail chains with a minimum of 10 store locations, additional key findings include:
7% of omni-channel retailers offer basic, active inventory visibility
45% of all retailers provide free return deliveries
5% of UK retailers offer BORIS
20% of omni-channel retailers accept Instagram purchases
No merchants surveyed charge a restocking fee for returned items
The UK has the most balanced adoption of click & collect across merchant chain sizes
"Of the countries reviewed in the Omni-2000 Research: Global, the UK market continues to be the most advanced," said Nick McLean, CEO, OrderDynamics. "While UK retailers are prevailing on many fronts, opportunities for improvement exist. OrderDynamics is working to help retailers reach their full potential and resolve the omni-channel pain points they currently face."
Click here to access Omni-2000 Research: UK.
About OrderDynamics
OrderDynamics develops the world's leading Out-of-the-Box Distributed Order Management Technology. Focused on powering retail fulfillment, the company helps clients make omnichannel retail a reality. Its DOM provides client capabilities like order orchestration, enterprise-wide inventory visibility, returns management, customer service, and store driven fulfillment. OrderDynamics enables customer options like Buy Online Pickup In-Store (BOPIS), ship-to-store, and ship-from-store; creating exceptional shopping experiences. Iconic brands like Speedo, Boardriders, Columbia Sportswear, JYSK, Princess Auto, Crabtree and Evelyn, and Browns Shoes use OrderDynamics' technology across North America, Europe, Asia and Australia. For more information, visit www.orderdynamics.com.
Media Contact
Amanda Reed
Ketner Group Communications (for OrderDynamics)
amanda@ketnergroup.com
512-794-8876