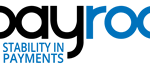 TINLEY PARK, Ill., July 12, 2017 (Business Wire) – Payroc LLC, a leading merchant services and payment processing organization, today announced enhancements to its iTransact® payment gateway and payment facilitator (PayFac) program. Referral partners, independent software vendors (ISVs), digital marketplaces, banks and credit unions servicing small business clients and merchants all benefit from greater payments security, connectivity, flexibility, simplicity and visibility:
New application programming interface (API) enables developers to connect with little to no effort
Tokenization safeguards sensitive data during processing and storage, making it useless to hackers
Secure vault storage allows merchants to remotely store customer payment types on file, substantially reducing Payment Card Industry Data Security Standard (PCI DSS) scope
Auto-populating Level II corporate card data during processing optimizes interchange qualification
White-label logo and color scheme capabilities present a cohesive brand experience
Payroc's iTransact payment gateway and PayFac program offers integrated payments across multiple payment methods and commerce channels, including credit card, eCheck , ACH, e-commerce, EMV mobility solutions, virtual terminal, recurring billing, invoicing and more to meet the needs of any business regardless of size or type. Payroc additionally offers online application, instant boarding, and extensive underwriting and risk management tools and expertise, plus a vast array of consolidated reporting capabilities.
"Providing exceptional technology, solutions and service is Payroc's top priority," said James Oberman, chief executive officer for Payroc. "The enhancements we've made to our iTransact gateway and PayFac program demonstrate this commitment and will help drive businesses forward for all our customers and partners," added Oberman.
"These technology enhancements make secure and seamless integrated payment processing a reality," said Jared Poulson, Payroc's chief product and technology officer. "This enables our clients to have the best of both worlds—they can stay focused on their core businesses while leaving us to worry about payments and the related risks," added Poulson.
For more information about integrating with Payroc's iTransact platform and PayFac program, please visit our website. Interested parties may also telephone 844-PAYROC4 or inquire via email.
About Payroc LLC
Payroc drives commerce for merchants with anytime, anywhere payment solutions. We service our merchant clients and referral partners with integrity as trusted advisors and recognized experts in payments, providing transparent pricing clarity and developing personal relationships while delivering exceptional technology. Payroc services and supports more than 10,000 merchants throughout North America, providing stability in payments by safely and securely processing more than $4 billion in annual charge volume.
Leveraging the processing network of Vantiv, one of the largest card processing platforms in the United States, Payroc is a registered independent sales organization (ISO) and payment facilitator of Fifth Third Bank, as well as a registered ISO of Wells Fargo Bank. Formerly known as Retriever of Chicago, Inc., Payroc is headquartered in the Chicagoland area. Its iTransact business unit is located in Farmington, Utah. For more information, please visit payroc.com or telephone 844-PAYROC-4.
###