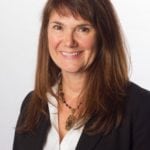 Larimer will assume role from Ross Young in April; Young named Chairman of the Board
COLUMBIA, MD (April 9, 2018) – Peak-Ryzex, Inc., a provider of end-to-end, technology-enabled solutions allowing customers to transition to digital and mobile environments, today announced Juliann Larimer will join the company as its new President and Chief Executive Officer, effective April 9, 2018. Ross Young has stepped down from his role as President and Chief Executive Officer of Peak-Ryzex and has been named Chairman of the Board.
Larimer was most recently Vice President and General Manager, Sales, North America, at Zebra Technologies. Prior to her current position with Zebra, Larimer served as Vice President of Global Channels and Sales Operations at Motorola Solutions as well as Chief Marketing Officer and Senior Vice President at Zebra Technologies.
"On behalf of the entire Keystone Capital team, I want to personally thank Ross for his tremendous leadership over the past 12 years. We are fortunate to continue having Ross engaged in the business as Chairman of the Board to ensure a seamless transition and continue fostering ongoing business momentum with Juliann and our Peak-Ryzex management team," said Scott Gwilliam, Managing Partner, Keystone Capital. "We are thrilled to have Juliann, a seasoned industry veteran and dynamic business executive, lead Peak-Ryzex, and we know she will continue to build on the tremendous progress in our business and continue to hold our customers, employees and strategic partners at the forefront of our focus," added Gwilliam.
In addition to his role as Peak-Ryzex Chairman of the Board, Young will also serve as President and CEO of Movilitas Consulting, a portfolio company of Keystone Capital.
"It has been a great privilege to lead Peak-Ryzex over the last 12 years. I have never worked with a more dedicated, loyal and committed group of individuals in my career, and it's a great testament to the progress we have made together as a team under Keystone's ownership," said Young. "I am absolutely convinced Juliann is the right business leader to continue our growth momentum and will be able to leverage her extensive industry experience, energy and passion for the dynamic and evolving industry we serve."
Over a career spanning 20 years, Larimer has demonstrated a strong commitment to improving the effectiveness of sales, channels, marketing, strategy and operations with technology companies. Before joining Zebra, she held various sales and marketing positions with IBM Corporation, Accenture and Bridgestone Corporation. Larimer holds a bachelor's degree from Vanderbilt University and her Master of Business Administration from the J.L. Kellogg School of Management at Northwestern University.
"During my tenure in the various leadership roles I have held in the industry, I have had the opportunity to see the impact that Peak-Ryzex has in the market and their focus on delivering solutions and value to customers," said Larimer. "I am especially excited to build on the great work that has already been accomplished and continue investing in developing new solutions and services, markets, people and technology to serve as the foundation as we work together to find new ways to address our customers' evolving business challenges. I am thrilled to be joining such a strong and capable organization."
About Peak-Ryzex
Peak-Ryzex is a provider of end-to-end, technology-enabled solutions allowing customers to transition to digital and mobile environments to optimize processes in the supply chain, field mobility, and omni channel retail to drive better business performance. Peak-Ryzex's deep domain expertise and industry-specific experience and exemplary customer support provide transformational business solutions and results that deliver greater ROI and outstanding value. Peak-Ryzex serves as a trusted business partner for some of the world's largest companies, while also supporting local and regional customers with an extensive coverage footprint throughout North America and Europe.
For more information on Peak-Ryzex, visit www.peak-ryzex.com.
About Keystone Capital
Peak-Ryzex is owned by Keystone Capital, a private investment firm based in Chicago, Illinois that manages in excess of $250 million in investment capital. Formed in 1994, its mission is to acquire and build a portfolio of exceptionally high quality, mid-sized businesses that are leaders in their niche markets. Keystone is differentiated by its investment of personal as opposed to third-party capital, which results in a longer investment horizon of 10+ years and an ability to enter into true operating partnerships with the professional management teams of its companies.
For more information on Keystone Capital, visit www.keystonecapital.com.