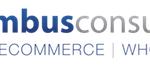 New unified commerce and data analytics initiatives will provide rue21 with a customer-centric view of its business that will allow the retailer to better serve shoppers
COLUMBUS, OHIO – June 14, 2018 – Columbus Consulting International, a leading retail consulting firm, and rue21, a leading fast fashion apparel retailer, announced today that they partnered to develop a strategic technology roadmap for the retailer.
In today's fast-paced, ever-changing retail climate, it is critical to continuously evolve your business to best service the consumer profitably. To achieve this, retailers must leverage technology and data to build a relationship with consumers to understand what they want, when they want it, how much they'll pay for it, what channel or device they'll use to make the purchase, and much more.

The focus of Columbus and rue21's partnership was moving the consumer to the center of the retailer's operations, and prioritizing initiatives around how to best serve shoppers. Key milestones were outlined, including achieving real-time inventory visibility across all channels to enable buy online, pick-up in store services; gaining more consumer data and leveraging analytics to target assortment; and balancing inventory across the supply chain in order to respond to shifting consumer trends.
Columbus Consulting evaluated rue21's current system capabilities and developed an IT roadmap that includes both foundational and analytical components, delivering short-term and long-term benefits to the business. Additionally, infrastructure, cloud and security strategies were considered. Finally, IT processes and organization were considered to ensure an ongoing alignment between business and technology.
"Columbus Consulting has deep expertise helping retailers to objectively assess their current technology solutions and position them on a path toward success," said Mark Chrystal, chief analytics officer, rue21. "I found Columbus' outside opinion and knowledge essential to validating parts of our approach and contributing insight into the future vision. The unified commerce and data analytics projects we're now focusing on will provide us with a customer-centric view of our business, allowing us to better serve our shoppers."
During the assessment phase of the project, Columbus found that rue21's existing data was reliable and many of its current systems were functionally sound. Furthermore, rue21's executive team members were in alignment when it came to their goals and priorities.
"We are pleased that Mark and his team once again put their trust in Columbus Consulting for this critical project," said Rick Amari, founder, Columbus Consulting. "It's a pleasure to have the opportunity to work with a team that is so well aligned. This will continue to serve them well as they move forward with building out rue21's unified commerce and data analytics capabilities, as outlined in the IT roadmap."
About rue21
rue21, a leading fast fashion retailer, believes that fashion plays an important role in the journey to self-discovery. From social media to the latest street style, everything we do is inspired by you. That's why the retailer works to make the latest trends affordable and available to anyone. Its mission is to make fashion everyone's playground. Headquartered just north of Pittsburgh, Pennsylvania, rue21 currently operates 758 stores in 45 states in shopping malls, outlets and strip centers, and on its website. For more information, visit www.rue21.com. The freedom to be you is rue!
About Columbus Consulting International
Founded in 2001, Columbus Consulting comprises a team of highly experienced specialists in retail systems and processes. We combine pragmatism, innovation and years of experience to deliver services ranging from strategic insight to tactical project delivery. Our experience stems from holding executive responsibility in retail, and from successfully managing some of the most challenging projects in the industry. To learn more, visit www.columbusconsulting.com.
Media Contact
Adrienne Newcomb
Ketner Group Communications (for Columbus Consulting)
[email protected]
512-794-8876