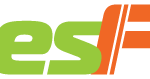 SalesFuel's free white paper, "Targeting the Five Types of Purchase Intent," out now
WESTERVILLE, Ohio (December 14, 2017) — "It's better to reach the people who count than to count how many people you reach."
So says SalesFuel® CEO C. Lee Smith with the release of the company's new white paper entitled, "Targeting the Five Types of Purchase Intent." It's free and available here for immediate downloading. It contains fresh new consumer data from SalesFuel's annual AudienceSCAN® survey of online shoppers, digital audiences and decision makers in America. The paper identifies the 5 types of Purchase Intent, while including SalesFuel's PRO Tips to help guide business marketing and sales teams on how to use the findings. These five categories will help marketing, sales teams and businesses find new effective ways to redefine target audiences and better predict future purchase behavior.
SalesFuel has spent several years researching and fleshing out the drivers of purchase intent. The firm has profiled future customers of 441 products/services along with 30 types of future events through their annual AudienceSCAN survey of U.S. online adults.
"How a marketer defines his or her audience is the foundation of their customer acquisition strategy", says Smith. "Targeting a market segment based on what they want to buy or do in the next 12 months is much more effective than demographics. Identifying potential customers before they even start an internet search gives marketers and salespeople time to generate awareness of their products/services and influence their pre-purchase research."
The result? Five types of consumer purchase intent defined for business owners and chief marketing officers, who can now account for and adapt to these categories of consumer purchase intent.
The first type featured in the white paper is "Planned Purchase" Intent. This is defined as consumers who actively plan to make a purchase or out-of-pocket payment in the next 12 months. It includes home, medical, automotive, vacation, fashion, technology and leisure purchases. The AudienceSCAN survey results showed us that adults who intend to buy new living room furniture in the next 12 months, for example, are more likely than average adults to use digital channels for inspiration and for researching the best value – not necessarily the lowest price.
For the other four purchase intent types, download the free white paper here: http://salesfuel.com/targeting-five-types-purchase-intent/
ABOUT THE WHITE PAPER DATA METHODOLOGY
Earlier this year, SalesFuel surveyed an online consumer panel of 19,000 adults in a manner that is 95% representative of the adult population of the United States. Over 13,300 adults fully completed the AudienceSCAN® survey. The margin of error for this study is +/- 0.85 percentage points. The margin of error in segments representing particular interests or attitudes will be higher. The survey respondents were controlled by geographic region, age, race, income, marital status, presence of children in the household and gender to more accurately reflect the adult population of the United States. The AudienceSCAN survey contains 441 Purchase Intent Profiles and 30+ Event Attendee Profiles.
About AudienceSCAN®
The AudienceSCAN survey's purchase intent profiles specifically highlight consumers who are taking action within the next 12 months. This year, SalesFuel added 31 new profiles to its research database, including 15 new purchase intent shopper profiles. AudienceSCAN research now features nearly 1,400 total audiences.
AudienceSCAN data is available through the SalesFuel API, AdMall for Media, AdMall for Agencies or our custom guided sales apps for vertical sales. Dashboard Datasets are also available for marketers to use in their business dashboards.
About SalesFuel
SalesFuel provides more than 2,000 sales teams nationwide with "The Power to Sell Smarter" through its unique portfolio of sales tools, training and intelligence. This empowers sales teams to provide value-first to their accounts, stand out from their competition and attract a higher level of talent and clientele. SalesFuel is proud of its new TeamKeeper® product, a revolutionary new data-driven platform helping managers and team leaders Manage Smarter™. The company also has its popular AdMall® product line for media sales and agency new business hunters. The company's current core products also include the SalesFuel API and Gitomer Certified Sales Training. SalesFuel's team of sales transformation consultants can provide assistance with strategic planning, pricing models, compensation/incentive programs and digital marketing. hought leadership is delivered free-of-charge through the firm's many white papers and daily sales briefings at SalesFuel.com. SalesFuel also produces the MediaSalesToday.com and SalesFuel Today e-publications, which are updated several times daily for sales professionals across North America.
For more information, visit our website at www.salesfuel.com.
CONTACT: Audrey Strong
Director of Communications
Office 614-794-0500 ext.131
Mobile 614-318-3771
SOCIAL MEDIA
##