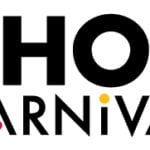 EVANSVILLE, Ind., October 23, 2017 – Shoe Carnival, a leading retailer of moderately priced footwear and accessories, today announced it will provide Thanksgiving Day off for all store associates and corporate employees to spend time with their family and friends.
"It is with great pleasure that we show our gratitude and appreciation to all Shoe Carnival employees with Thanksgiving Day off for them to spend time with family and friends," said Cliff Sifford, President and CEO.
Shoe Carnival customers anxious to get a head-start on holiday shopping will have access to Shoe Carnival's Black Friday deals early by shopping online at www.shoecarnival.com. All stores will be open at 6 a.m. local time Black Friday for its highly-anticipated sales and Doorbuster Deals. The first 100 customers in line on Black Friday will receive $10 to spend on anything in the store.
About Shoe Carnival
Shoe Carnival, Inc. is one of the nation's largest family footwear retailers, offering a broad assortment of moderately priced dress, casual and athletic footwear for men, women and children with emphasis on national and regional name brands. As of October 23, 2017, the Company operates 416 stores in 35 states and Puerto Rico, and offers online shopping at www.shoecarnival.com. Headquartered in Evansville, IN, Shoe Carnival trades on The NASDAQ Stock Market LLC under the symbol SCVL. Shoe Carnival's press releases and annual report are available on the Company's website at www.shoecarnival.com.