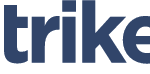 Houston, Texas, July 22, 2018 – StrikeTru announced today a partnership with Vesta eCommerce Inc. and the availability of a Supplier Portal solution that helps automate supplier product data collection and validation.
StrikeTru provides content and commerce management solutions including a Cloud PIM offering that combines a hosted Akeneo open-source PIM system with expert deployment and customer support services. A joint offering that integrates Vesta's Supplier Portal with StrikeTru's Cloud PIM solution will enable retailers and distributors to provide their suppliers (i.e. vendors) a self-service portal to build out product listings. These products can be validated and added to a PIM system and synchronized with ERP, eCommerce and other internal systems on an ongoing basis.
Through a partnership with Vesta, StrikeTru can save retailers and distributors hours of manual work, help dramatically increase SKU and attribute counts, and bring new products to market faster.
"With our joint offering, companies can quickly link their cloud or on-premise PIM system to Vesta's cloud-based Supplier Portal platform. We're excited about offering this joint solution to retailers and distributors that routinely deal with hundreds of suppliers and the associated challenges of collecting, cleansing, and synchronizing supplier product data", said Vik Gundoju, Partner at StrikeTru.
Charles Nicolson, CEO at Vesta eCommerce Inc, commented, "This partnership between StrikeTru and Vesta will save significant time and manual effort for our shared clients. Collecting high-quality product content from hundreds of suppliers and keeping it synchronized with PIM, eCommerce, and other internal systems is a common challenge. This integrated offering by StrikeTru and Vesta will be very valuable in the PIM and supplier content onboarding space."
About StrikeTru
StrikeTru is a digital services firm specializing in product information management and eCommerce solutions. StrikeTru services include PIM strategy, solution consulting, PIM/MDM/DAM/eCommerce implementations, training, support, managed services, and digital content acquisition and syndication services. StrikeTru also offers cloud PIM and data connector solutions. Companies come to StrikeTru to master their content and data, engage in powerful product storytelling, and deliver elevated digital customer experiences. For more information, visit www.striketru.com or contact [email protected].
About Vesta
Vesta works with merchants who are struggling with the time consuming and frustrating areas of collecting product data from vendors and managing the disordered data manually in excel. Vesta helps these merchants by streamlining the collection of product data and updates, and automating the cleaning of the data, syncing the normalized data directly into a PIM or eCommerce store. Vesta's automation tools eliminate up to 90% of the time spent managing product data.