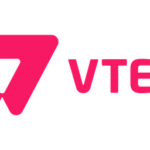 Sao Paolo, Brazil, Nov. 12, 2020 — VTEX, a leading global ecommerce and marketplace solution for brands, announced today it has been selected to power Ububba, a baby and children's product ecommerce marketplace, to more easily provide trend-conscious parents with children's products that fit their lifestyle.
By leveraging a marketplace model, Ububba will be able to curate products from a wide variety of sellers and give customers a broad selection of unique items for their children. Ububba can support this ecosystem through its marketplace model and the VTEX platform.
"Digital marketplaces are a powerful tool to give customers exactly what they're looking for by connecting them with a variety of sellers that can meet their needs," said Amit Shah, U.S. general manager and chief strategy officer at VTEX. "That's why we're happy to support Ububba in its mission to offer families the opportunity to discover new products that will help carry them through parenthood all through the power of a digital marketplace."
Ububba is looking to break the monotony found in current children's brands by providing parents with access to fresh, inspirational products that stand out yet feel attainable. VTEX's marketplace platform enables Ububba to connect customers across the globe with a broad selection of products from their sellers.
The Ububba founders' Korean heritage allows them to tap into a wide range of incredibly popular Korean baby fashion and accessories. It demonstrates the proliferation of the "K-wave", or the global adoption of Korean culture, as the company focuses on high-quality, trendy products at a cost-effective price.
"We're working to combine technology and marketing with quality products and services at competitive prices, and provide the best customer experience," said Esther Chang, co-founder of Ububba. "We're thrilled to be partnering with VTEX to bring this vision to life."
Chang has extensive experience in the retail sector as the former SVP of Design and Head Creative at Forever 21. She is also the daughter of the fast-fashion retailer's founders.
Ububba's marketplace is set to launch in the spring of 2021.
To learn more about how VTEX is supporting companies like Ububba, visit http://www.vtex.com.
About VTEX
VTEX is a leading global commerce and marketplace provider that helps brands across industries sell more, operate more efficiently, scale seamlessly and deliver remarkable customer experience across any channel and customer touchpoint. Whether brands are looking to run a direct-to-consumer store, a business-to-business portal or stand up their own online marketplace, VTEX Commerce Cloud is their time-to-revenue platform. Our modern cloud and microservices-based architecture and powerful business and developer tools allow us to future-proof our customers' businesses and free them from software updates. Major brands including Sony, Walmart, Whirlpool, Coca-Cola, Stanley Black & Decker, AB InBev and Nestlé, plus 3000+ active customers in 42 countries, trust VTEX to accelerate and transform their commerce. Visit http://www.vtex.com to learn more.
About Ububba
Ububba is a smart, ever-evolving marketplace of affordable, trendy baby and children's goods. Ububba's unique approach offers families the opportunity to engage in the quick discovery of new products that help carry them through parenthood. Ububba breaks the sameness and expectation found in the current baby and children's brand space and provides a platform for aspirational products at sharp attainable price points.