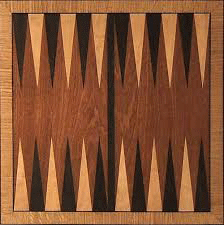 The boondoggle that is the West coast port labor dispute is causing massive damage to the U.S. economy, as shipping companies have cut back operations by suspending vessel loading and unloading for night shifts, holidays and weekends at the five busiest ports.
It may happen again this weekend, if Labor Secretary Tom Perez is unable to get the International Longshore and Warehouse Union (ILWU), representing 20,000 dockworkers, and the Pacific Maritime Association (PMA), representing shipping companies and owners of 29 ports, to agree to a deal today.
As of now, there are conflicting reports as to whether a deal has been reached.
Meantime, the chorus of voices from trade groups imploring President Obama to step into the fray – by invoking Taft-Hartley and compelling the parties to come to the nation's capital to iron it out – continues to grow more strident.
Each day the 29 ports sit idle, the U.S. economy loses another $1.9 billion, according to the National Retail Federation, which has sent Obama an open letter urging him to bring the sides together. The impasse doesn't play favorites, severely impacting retail, manufacturing and agriculture, as well as businesses large and small.
But now, the issue has reached a point where it has to stop – shipment of my Turkish backgammon board from Israel ordered on eBay is being delayed, perhaps to as late as mid-March. Folks, this is simply unacceptable.
A bumper crop of Washington state apples may rot at the West Coast docks, and the spring lines may be late in getting to retail shelves, but when you start holding up my backgammon board, I'm sorry but it's simply a bridge too far. I mean, my dog ate one of the dice from my old board, and what are my wife and I to do on a slow weeknight?
Why can't the PMA and the ILWU just fish or cut bait on this? How difficult can it be? In this case, the ILWU is one of the last bastions of true labor power as they have the ability to crimp a chokepoint that processes cargo accounting for an estimated 12.5% of the U.S. gross domestic product. The busiest ports of Los Angeles and Long Beach alone handle about 40% of the nation's inbound container-based cargo. And the ILWU is using every bit of the considerable leverage at its disposal.
The PMA contends current average full-time wages for dock workers is $147,000 per year. The union counters that workers earn good benefits and wages but hours are limited, and that an experienced longshoreman earns $83,000 a year. Either way, it's not too shabby.
But enough is enough. Get a deal done, even if it means sitting with Obama and Perez in the Oval Office or Camp David for two straight days to hammer it out. Let the goods flow freely again, let the retail cash registers ring, let automakers get back to full production and curtail layoffs, let Idaho potatoes ship out to Denmark – in short, stop throttling an already fragile U.S. recovery.
And for Pete's sake, let my backgammon board go!