Given the 2013 holiday shipping debacle, UPS and FedEx have taken great pains to ensure there isn't a repeat performance this season. One of the many ways they're doing this is through their in-house crews of top-flight meteorologists.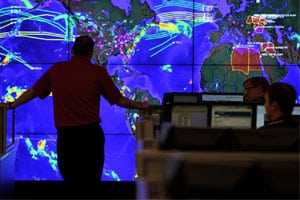 I stumbled upon an article by The Washington Post, and it made me chuckle because I thought, how innovative is that? While it turns out that both major carriers have had their own extensive weather team on staff for years, it certainly is a critical capability given last year's holiday weather chaos.
According to The Washington Post, UPS and FedEx combined are expected to handle 900 million packages this holiday season.
The meteorologists at both companies include part-time storm chasers, U.S. Air Force veterans and experienced forecasters, according to The Washington Post.
UPS launched its meteorology department 20 years ago after a surprise blizzard hit its central air hub in Louisville, KY.
The job for these meteorologists has become more demanding with online retailers promising instant gratification offers like same-day delivery and free shipping, along with the customer's ability to track their packages. Big retailers like Walmart and Home Depot are utilizing meteorologists to prepare them for emergencies and to know what to keep in stock.
The National Retail Federation reported that through November and December, sales will increase 4.1% to $616.9 billion, compared to a 3.1% increase during the same period in 2013.
Shop.org is predicting that online sales in November and December will grow between 8% and 11% over last year to about $105 billion.
Learn more about what shippers are doing this holiday season by checking out our Holiday 2014 Archive!