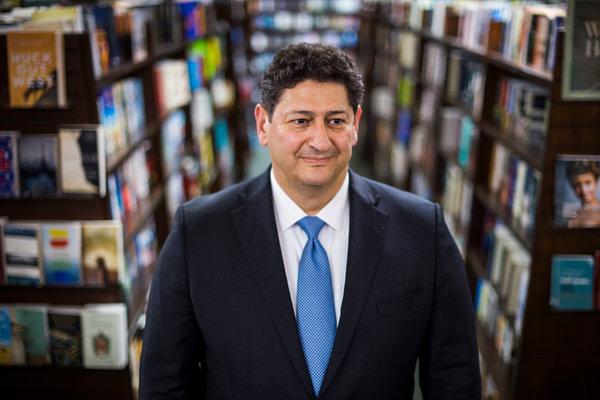 Barnes & Noble has fired CEO Demos Parneros for unspecified "violations of company policies" after just 14 months into a turnaround role, the company announced.
The termination is not due to any disagreement with Barnes & Noble over "financial reporting, policies or practices or any potential fraud," the company said. Parneros will not receive any severance and has been booted from the board of directors.
He was promoted to CEO from COO in April 2017, after holding the prior position for a year. His 30-year career includes leadership roles in retail management, operations, human resources, merchandising, ecommerce marketing and real estate.
In June, Barnes & Noble turned in a poor fourth quarter report. Revenue was down 3.9% to $765 million, and down 5.5% for the year to $3.6 billion. Comps decreased 4.1% for the quarter and 5.4% for the year, based on reduced traffic. Online sales declined 9.6% as conversion rates fell.
"Turnaround plans take time," said Parneros during the recent earnings call. "While our performance has been somewhat disappointing, we began to make steady progress in fiscal 2018."
The company appointed a leadership group to share CEO duties until a new leader is named. Former CEO Leonard Riggio remains executive chairman and is part of the leadership group.