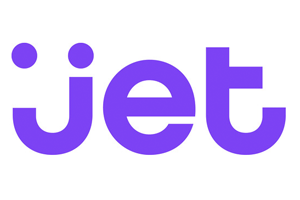 Jet.com, a disruptive startup based in Montclair, NJ, is going after Amazon by taking a new approach that allows sellers to undercut the ecommerce giant on price by using a system that finds and exploits cost inefficiencies in the ecommerce fulfillment process.
Jet was founded by Marc Lore, who started Quidsi (parent of Diapers.com) and sold it to Amazon in 2010 for $550 million, after Amazon crippled it through a price war. Lore then worked there for two and a half years before moving on. His non-compete agreement with Amazon ends early this year, according to Bloomberg Businessweek.
Jet is built on a subscription model like Costco or Sam's Club, charging consumers $49 a year to belong after a 90-day trial, and it doesn't get any of the sales revenue. The hook: allowing them to save through actions like sourcing items from nearby merchants, enabling bigger baskets from the same merchant, tweaking return policies and opting for different payment methods or longer shipping times.
In both cases shipping costs are reduced, and sellers can determine how much of the savings to pass along to buyers, while also maintaining margins. Jet.com says its model will allow sellers to offer prices that are 10% to 15% lower than anywhere else online.
To date Jet.com has raised $80 million in venture capital from NEA, Bain Capital Ventures, Western Technology Investment and Accel Partners. Retailers that have signed up thus far include Sony Store, TigerDirect.com, Sears Hometown & Outlet Stores and hundreds of smaller retailers. Jet.com will have two of its own distribution centers for bulk items like consumer goods, while the rest will be fulfilled directly from merchants on its marketplace.
Scott Hilton, chief revenue officer of Jet.com who also worked at Quidsi and then Amazon after the acquistion, said the site is in beta mode and access has been invite only. The company has signed up 300,000 Jet "insiders," early adopters who can get a number of perks based on how many people they refer, including early access to the site in late February, free membership for 1-5 years or even for life, and shares of Jet.com stock. There will be a full public launch this spring.
"At the highest level, Jet is a membership-based shopping site that offers huge selection," said Hilton. "One of the things we saw was there were a lot of inefficiencies in the online purchase process, with those costs baked into the price. The core promise of Jet is to create a system that allows retailers to offer products in a way that's more cost effective for them, while also incenting customer to shop in ways that remove the costs for retailers – to their mutual benefit."
Sellers on Jet.com can set any number of rules to drives costs out of the process. For instance, one rule can be "no cross-country orders." The price is dynamically adjusted based on the rules, and buyers can see how their choices (combining orders, opting for slower delivery times) affects what they'll pay.
Hilton said Jet is trying to build a "retailer-friendly marketplace," where they can not only build sales but do so in profitable way.
"We want them to use the platform to create shopper awareness and shopper acquisition," he said. "Retailers pay a commission to be on a marketplace, and our commission is the same as the others. But included in that commission we cover payment processing, full customer service, returns and shipping costs. The balance of the commission is used to pass the savings back to the consumer, and it's done in ways the retailer wants it. They decide how much savings to pass on in order to drive bigger baskets and more profitable orders."
Hilton gave this scenario to illustrate how Jet works. If someone orders a baseball glove for their Little Leaguer, and they're located relatively close to a distribution center where it's available, a rule about local fulfillment would recalculate the price. Say the buyer then decides to add baseballs and cleats to the order; Jet then selects a potential different seller that can fulfill all three items together, further reducing costs. This can keep progressing depending on how many items are in a basket, and Jet.com determines the most economical and efficient way to process and ship the order.
Hilton said the standard model in ecommerce allows shoppers to pay more to get a faster shipping time, or pay less for longer transit times by ground or an in-store pickup.
"Maybe a retailer is offering a product at a great price, but to offer a 2-3 day delivery time they might have to upgrade to second-day day air and increase the cost," he said. "With Jet, from a shopper's perspective, maybe the seller is nearby and can get the product to the customer in one day by just charging $1 more. They can upgrade for a small price, and Jet is working behind the scenes to make it happen. The rules create endless possibilities in terms of wringing efficiency out of the system in a way that's more profitable to retailers."
But the success or failure of Jet.com hinges on whether they can get enough people to pony up the $49 per year, while also inducing them to change their online buying habits by purchasing full baskets of goods instead of placing one-off orders. And they need a critical mass of merchants to buy into the concept as well.
Scot Wingo, CEO of ChannelAdvisor, said his company announced Tuesday it had made Jet.com a part of its platform, allowing merchant customers to list their products on Jet.com ahead of the launch. He said the feedback from them thus far has been extremely positive.
"We're excited about the opportunity," Wingo said. "The team knows ecommerce and they're well-funded. And they're solving for a problem no one has solved for. It will be interesting to see if they can do it at scale."
Wingo said Jet.com has carved out an interesting middle ground between Amazon – which competes with its merchant sellers – and eBay, which is largely geared towards super-value shoppers.
"They're new, so retailers will be open minded, and they like the flexibility," Wingo said. "They're not a flea market, and they're not a competitor. When I look at their plan, the proof will be in the pudding – can they get millions of people to sign up and purchase in a new way? I've shopped on it a lot myself, and the savings are material, so that should get people over the hump."
Wingo also said Lore and the Jet.com team were very clever in setting up their battle plan against their mammoth rival.
"Because of their insider view, they've chosen to exploit the one chink in the dragon's armor," Wingo said. "Amazon's marketplace business is the company's cash cow, the one piece that is wildly profitable, and attacking it doesn't give Amazon too many options. Anything they do to implement Jet-like features and wring out efficiencies will lower its profitability. Amazon could also lower the take rate it charges merchants, thus enabling lower prices and undercutting Jet, but I don't think they'll do that either."