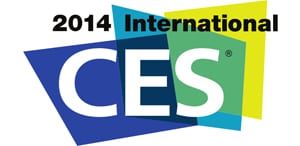 Every January in Las Vegas leading brands and innovators in the consumer technology industry gather for CES, the world's largest technology show. CES offers consumers and businesses a first glimpse of the technology that will shape our lives, homes and even our high streets in 2014.
Over the last decade emerging technology has increasingly encroached on the traditional retail journey; from the addition of mobile shopping channels and social shopping discovery sites to multi-channel customer service and crowd funded product launch finance.
Caught in the rip tide of technological change is the retail sector and while we've seen businesses such as [insert local market business i.e. blockbuster] flounder, those retail heavy weights still afloat have been quick to embrace new technology.
Clearly it's impossible to invest in every new platform on the market, however it's vital that retailers take a keen interest in the technology sector, so that when a potentially business changing technology begins to gather buzz it's already firmly on their radar.
The innovations and trends highlighted on the following pages won't transform retail overnight, but as the technology itself has already arrived there is no doubt that more change is coming to the retail sector.
Reacting immediately to emerging technology is by no means essential or even prudent, but it is vital that retailers monitor these advances carefully and consider how they might shape their own business in the years ahead.
Click "Next" to check out three of the consumer technology trends causing a stir at this year's show and how they might impact the retail sector in the year ahead.