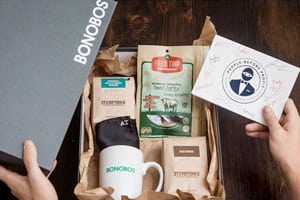 As we learned at a popular session during our Operations Summit 2016 conference this past April in Cincinnati, the customer experience is king. Ever-rising expectations call for retailers to be increasingly tuned in to customers' needs and wants across channels, while consistently delivering on promises and being more flexible and responsive when issues arise.
The category of Customer Experience Leader, part of Multichannel Merchant's Excellence in Customer Experience awards, recognizes the merchants that performed the highest in all categories tracked via data from Radial's SmartHub unit. More than 90 data points were evaluated to determine the winner of this award.
The finalists for Customer Experience Leader in 2016 were Bonobos, Fossil, Lowe's and Coach
And the winner is … Bonobos.
WHY BONOBOS WON: Bonobos won this award for the second year in a row based on its consistently high scores from order through return. Angela Goldstein, Bonobos's director of operations, says it come down to one thing: People Before Profit. Bonobos was born online and has always been focused on what the customer wants and needs, she said. "It's about empathizing with the customer, providing transparency on issues that arise, making our wrongs right, and personalizing the experience as much as possible," Goldstein said.
At the front lines of the customer experience are Bonobos's Customer Experience Ninjas. The company puts a lot of time into making sure it hires the right people for the Ninja team. They look for people who truly have a passion for the brand, who can be creative in problem solving and can also contribute to the growth and the innovation of the brand. Ninjas have more autonomy to solve customer problems than the average customer service rep, as well as the freedom to reward customers with surprise packages "just because."
IDEA TO STEAL: Create a hiring process that uncovers applicants with creative problem-solving skills then reward them well for delighting customers with superior service. The extra investment will pay for itself in reduced CSR turnover and happy, loyal customers.
Mike O'Brien is Senior Editor of Multichannel Merchant