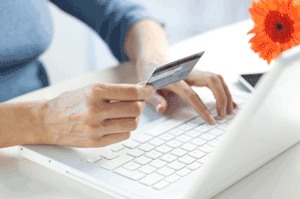 It all started with the onset of ecommerce. Multichannel was a natural next step, and now we've evolved into an omnichannel world. Consumers are continually pushing retailers to improve the shopping experience, whether it's in store, online or a combination of the two.
While omnichannel has matured recently, there is still a siloed approach within retail and brand organizations, which is resulting in a gap between consumer expectations and the actual shopping experience. In fact, according to Forrester Research, 74% of retailers believe they have a digital strategy in place but only 34% of executive management thinks it's the right strategy.
So what should the focus be? Consumers have clearly indicated a desire to have access to all products across all channels, which is a tall order for retailers. The key to delivering on those expectations is to walk before you run.
Some omnichannel initiatives are more complicated and involve more risk due to consumer visibility. Some are more about driving the experience while others focus on driving revenue. The easiest way to approach omnichannel is to prioritize them based on your business goals and capabilities.

Ship from Store
The first omnichannel initiative you should implement is ship from store, for two primary reasons: There is huge revenue growth potential, and it can function primarily behind the scenes when compared to ship to store or in-store pickup.
Retailers who have implemented ship from store are experiencing upwards of 20% or more in online revenue growth, according to Forrester as well as eBay Enterprise's own customer data. eMarketer recently projected U.S. ecommerce will grow 11.4% in 2014 to $304 billion, which could translate to a significant amount of incremental revenue.
Ship from store enables you to expose store inventory to your online customers, turning your stores into mini fulfillment centers. This gives them access to a broader assortment of products across the chain, resulting in fewer out-of-stock and backorder scenarios while saving sales and improving brand loyalty.
Because the products are still being shipped to the consumer, there is little risk of marring the consumer experience. Store associates can pick and pack products during times when store foot traffic is low, working until their carrier pickup time. Another reason ship from store should be implemented first is inventory inaccuracy. If an order is routed to a store and the product isn't actually there, the order can be routed to the next store without the consumer knowing or the product delivery being affected.
The bottom line with ship from store is the risk for retailers is low and the reward is high. 

In-Store Pickup/Ship to Store
In-store pickup and ship to store should always come after ship from store. The primary reason is that inventory accuracy is critical. The risk of ruining your brand image, and the consumer's shopping experience, is tremendous if your inventory is off – even by one item.
Imagine you order a product online and drive to the local store to pick it up, only to find it's not in stock. You either go to another store, which may or may not have that product, or you go back home and wait for it to ship from the warehouse. Either way, it's not a positive experience.
Inventory accuracy must be spot on when it comes to implementing in-store pickup. Your stores also need to be prepared to fill in-store pickup orders in a timely manner, which is added responsibility. Store associates must be trained and have operational processes in place to pick orders so they're ready when customers arrive. When done well, it can help create a tremendous customer experience.
There are a host of scenarios making in-store inventory counts tricky, including items being left in dressing rooms, cataloged items not being returned to the shelves, or even items being misplaced.  Inventory miscounts – even when seemingly minor – could potentially lead to a lost customer.
On the other hand, ship from store can more easily manage this type of situation by routing the order to another store if items are not in when the system says they are. With the right KPIs and optimization processes in place, retailers can identify stores with inventory issues and look into why and how to correct the issue.
The takeaway
Consumers are demanding the ability to purchase products when, how and where they choose. While this can cause issues for unprepared retailers, successful retailers utilize an omnichannel approach with the right technologies, processes and direction. The bottom line is simple: if you aren't walking yet, start now. And if you're walking now, it's time to start running.
Heather Bonura is the marketing manager, omnichannel operations for eBay Enterprise