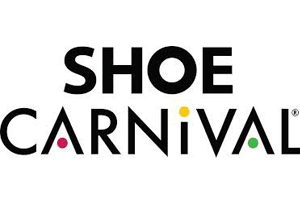 The head of ecommerce for Shoe Carnival said the company's transition from a third-party logistics (3PL) provider to a ship-from-store approach is foundational in terms of its overall omnichannel strategy, providing inventory awareness throughout the chain across its stores, online and mobile.
"We have a lot of omnichannel projects going on, and this will help drive a lot of our future strategy in terms of how to interact with the customer," said Kent Zimmerman, vice president of ecommerce for Shoe Carnival.
Zimmerman added the company's ship-from-store rollout will begin after the 2014 back to school period, ramping up between then and the holiday shopping season. "It won't be just a pilot," he said. "We plan to have a fairly large number of stores participating."
The main advantages of the transition from 3PL, Zimmerman said, are reduced costs, increased revenue from providing a greater selection, and improved customer satisfaction.
"We'll be leveraging inventory and labor that's already in place, and that results in reduced costs," he said. "And warehouses have finite space and product allocation so that limits what we can offer, especially in footwear where you want to show a broad array of sizes. By making stores into fulfillment locations, hopefully we can address any customer requests with a high degree of confidence."
As for the third leg of the value proposition, Zimmerman said the ability to get a specific shoe into the hands of a customer within a day or two at most will greatly improve customer satisfaction and loyalty. "Eighty percent of the time we'll be able to find the same product in the same city," he said.
While it will be beneficial in the end, Zimmerman said the transition is a very complicated project involving not only shifting inventory but upgrading order management, tweaking customer service, prepping the stores operationally, getting hardware in place and training store personnel.
"We haven't had to necessarily do any internal testing as it's a strong trend," he said. "Our competitors are doing it, as are other specialty retailers. There's more than enough proof of concept."
Ed Stevens, founder and CEO of cloud-based ecommerce management provider Shopatron, said the added inventory available via ship-from-store will help Shoe Carnival improve its online conversion rates.
"There's a dynamic in apparel especially whereby when a customer shops online and sees an item is only available in three sizes, even if one of them is their size the conversion rate plummets," Stevens said. "That's because the person thinks 'If it doesn't fit and I have to send it back, there might be a problem because it sounds like they're phasing it out.' It's true online and equally true in stores. Color and size breakage hurts conversions."