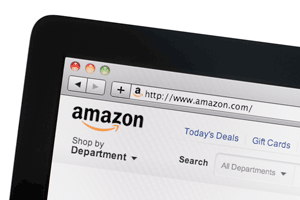 Amazon's fourth quarter financials have been released which show net sales have hit $25.59 billion and an increase of 20% compared to Q4 2012.
Operating income increased at the marketplace by 20% to 510 million in Q4, according to release, compared to $405 million in 2012.
"It's a good time to be an Amazon customer. You can now read your Kindle gate-to-gate, get instant on-device tech support….and have packages delivered to your door even on Sundays," said founder and CEO Jeff Bezos.
For the full 2013, Amazon said in the release that net sales have increased by 22% to nearly $75 billion, operating income increased by 10% to $745 million, and the net income was $274 million.
Although Amazon saw a 20% increase in net sales, CNET is reporting that Amazon feel short of investors' expectations when it reported earnings of 51-cents-per-share. According to CNET, "the company's stock was down by more than 8% after news hit." According to the article, Wall Street was expecting Amazon's earnings to be 67-cents a share and revenue of $26.05 billion.
Erin Lynch is the senior content producer at Multichannel Merchant. Erin can be reached (203) 899-8461 or connect with her socially on Twitter, Google+, and LinkedIn.