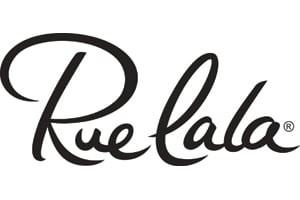 As flash sales have fallen off their peak and the market has gotten crowded, Rue La La has hired investment bank JP Morgan Chase to seek strategic alternatives, including finding a buyer, the Boston Globe reported. The paper also said that competitor Gilt Groupe Inc. has emerged as the leading suitor.
Two investment banking experts agreed that flash sales have been hit hard and investors are nervous, but differed on the advisability of a Gilt acquisition of Rue La La.
Stuart Rose, managing director of retail-focused investment banking firm Tully & Holland, said Rue La La was "caught in a squeeze" as the growth of category leader Zulily and the strength of No. 2 company Gilt Groupe made it a "me too" offering.
"There's only so much room in the flash sales market and Zulily right now has the hot hand," Rose said. "Gilt Groupe has a nice amount of cash and a strong, disciplined management team.  So acquiring Rue La La gives them both the option to segment the market by category, price point and brand, and a nice list of (customer) names."
Abe Garver, managing director of BG Strategic Advisors, which focuses on M&A in supply chain and logistics, said he thought the acquisition would make more sense for Zulily, which is sitting on more than $300 million in cash from its 2013 IPO and has stock to leverage. If Gilt did acquire Rue La La, it would be to pick up its customers, he said.
With the flash sale sector in a slump, Garver said, "if I'm a Gilt investor, the last thing I want to be asked is whether I'd like to double down on the No. 3 player."
"Zulily's balance sheet looks clean and it's wildly over-valued, so they could use that stock to buy a competitor," Garver said. "That transaction makes sense all day long. But Gilt is private so there's no transparency into what goes on in the business. If they're the No. 2 company buying the No. 3 and I'm an investor, and they'll need capital for an acquisition, I'd be looking at it very carefully and asking, 'Am I diluting my ownership by this investment?' "
Joining Gilt and Rue La La didn't make sense, Garver said, unless it was a distress sale. "Then it might be more interesting to (Gilt)" as they wouldn't be paying a premium, he said.
As for the state of the flash sales sector, Garver said the companies have to reinvent themselves because their success was predicated on having a ready supply of excess retail inventory, especially high-end goods, but that has fallen off as the economy has improved and manufacturers have become more disciplined.
"What we're seeing is, this thing has run its course and they really haven't changed their business model from when they started," he said. "Now they're doing what every internet retailer does – offering less expensive versions of what's in the store. Plus their margins are distressed because of all the competition jumping in. Except for Zulily I don't see a lot of long-term viability."
Garver said two options would be for the flash sale players to offer their own branded merchandise, or to get the manufacturers to provide slightly lower quality goods which can be sold at a discount. "But there you're creating brand risk for the manufacturers so I don't know if they'd go for that," he said.
Rose agreed, saying offering less-than-top-grade goods on flash sites "would be dangerous since it erodes the brand value of everything around it."
As for going the private label route, he said it could work well "if the positioning is consistent with the branded line. But it typically takes a very different buying structure and mentality for that approach to be successful."