It was a busy week for executive hirings: Target brought in a new chairman and CEO, and Walmart U.S. promoted its new president and CEO from within.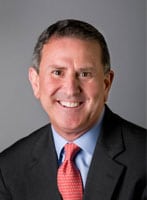 Target announced that Brian Cornell as the company's new CEO and chairman of its Board of Directors effective Aug. 12.  He joins Target with more than 30 years' experience in some of the nation's leading retail and consumer product companies.
As the new CEO, he will be responsible in accelerating the company's performance and advancing Target's omnichannel evolution.
"As we seek to aggressively move Target forward and establish the company as a top omnichannel retailer,  we focused on identifying an extraordinary leader who could bring vision, focus and a wealth of experience to Target's transformation," said Roxanne S. Austin, interim non-executive chairman of the board.
Prior to Target, he served as CEO of PepsiCo Americas Foods where he oversaw the company's global food business.  Before joining PepsiCo in 2012, he served as president and CEO of Sam's Club, a division of Walmart Stores Inc.
He has also held positions as CEO of Michaels Stores Inc., and executive vice president and chief marketing officer for Safeway.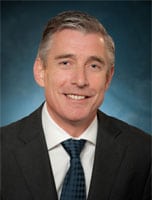 Walmart announced that Greg Foran has been promoted to president and CEO of Walmart U.S. succeeding Bill Simon who has been in the role since 2010 and will be transitioning out of the company.
Foran will begin in his role effective Aug. 9 and report directly to Walmart president and CEO Doug McMillon.
Foran joined Walmart in 2011 and became president and CEO of Walmart China in March 2012.  He led the business in China and his team made significant progress with its assortment, pricing, store operations and compliance as he led strategic investments in the supply chain and improved the store portfolio.  He was promoted to president of Walmart Asia earlier this year.
Prior to Walmart, he has held a number of positions for Woolworths, a popular retailer in New Zealand and Australia.
The company will announce Foran's successor as president and CEO of Walmart Asia at a later date.