There are fewer mega warehouses of 1 million square-feet-plus going up, tracking with reduced demand in ecommerce and the challenged economic picture, according to a new report from CBRE, while smaller facilities in strategic locations near population centers are in short supply.
The number of large-facility deals decreased 36%, from 36 in the first half of 2022 to 23 in that same period this year, CBRE reported. This was a major contributor to an 18% decline in total industrial space leased in the first half of 2023. The first half results are in line with what experts predicted in late 2022.
Ecommerce companies accounted for seven of the top 100 deals from January through June, down 50% from 14 in 2022, according to CBRE. Also, the average size of the top 100 industrial lease transactions decreased year over year from 926,683 square feet to 789,471 square feet.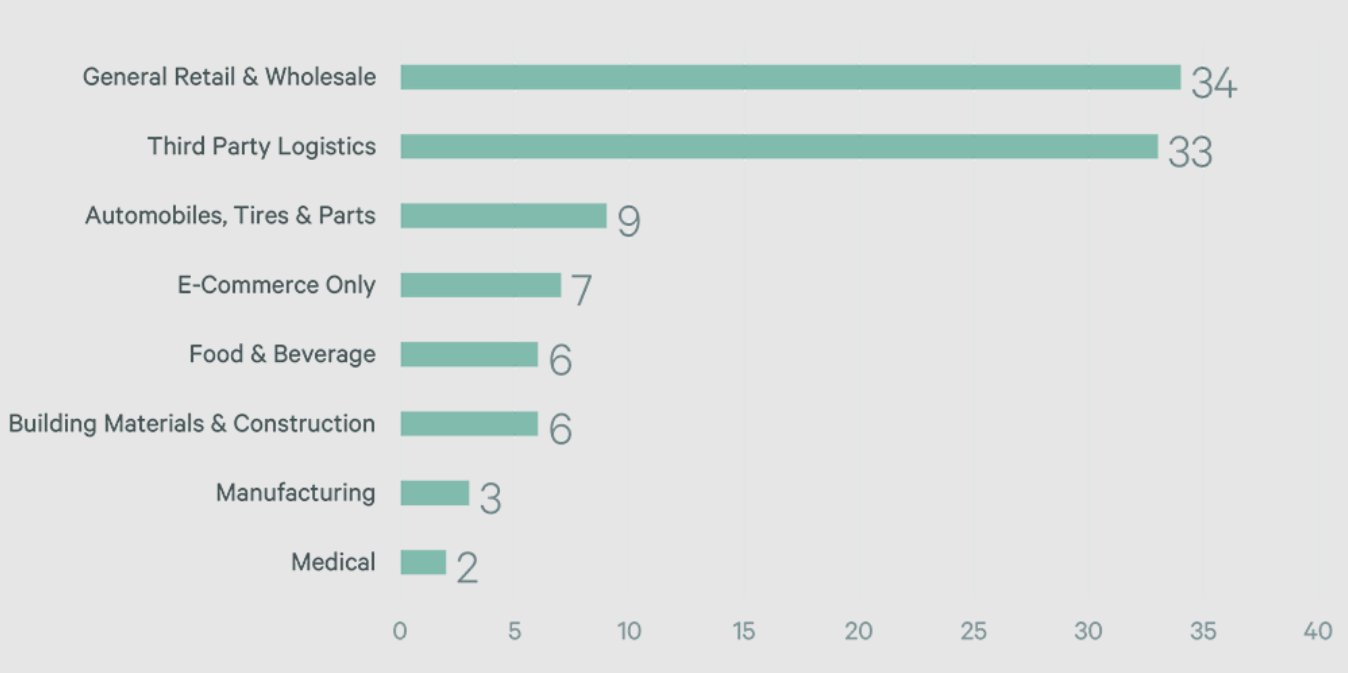 A third of the top 100 deals went to third-party logistics (3PL) firms, an area that's been growing rapidly as many ecommerce firms can't handle their own order fulfillment. This was eclipsed only by general retail and wholesale, a broad, all-encompassing category, at 34 deals.
In terms of the busiest markets, Chicago led all others with 11 mega-deals totaling 9.6 million square feet, followed by the I-78/I-81 corridor in Pennsylvania's Lehigh Valley (9 deals totaling 8.6 million square feet), California's Inland Empire east of Los Angeles (9 deals totaling 8.1 million square feet) and Dallas/Fort Worth (9 deals totaling 7.3 million square feet).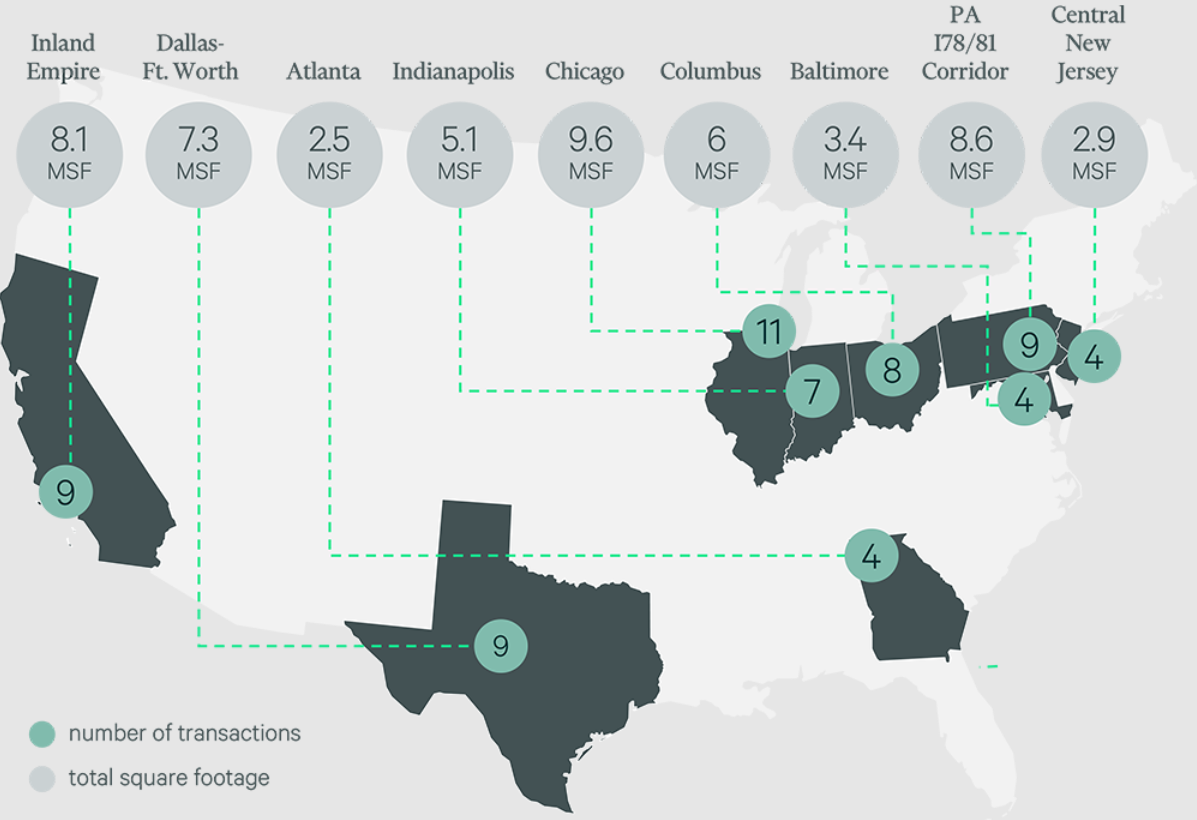 James Breeze, vice president and global head of industrial and logistics research at CBRE, said the declines this year are off of record-setting activity in 2021 and 2022, when retailers needed more and bigger warehouses to store inventory and meet pandemic-driven consumer demand.
"Domestic inventory ratios were up quite a bit, and now levels are where companies want them to be, with excess capacity in some cases," Breeze said. "Demand (for space) is affected, and it's the primary reason leasing activity is normalizing, with that driver off table."
Breez said construction starts for warehouses of all sizes are about half of what they were a year ago, due to a lack of demand and the difficulty in getting financing approved.
While there is strong demand for smaller facilities under 100,000 square feet near population centers, that stock is not increasing fast enough as space is scarce in those locations, pushing rents up, Breeze said.
"There's definitely a need for smaller buildings," he said. "Vacancy rates are lower, there aren't many completions and a lot of demand. We've seen a lot of good activity under 100,000 square feet, and even under 25,000 square feet is up year-over-year in terms of leasing activity."
In a related statistic, CBRE reported completed projects in the first half were the second highest on record in terms of space into the market, at 144.1 million square feet. But only 43% of it was occupied as of June 30, compared to 73% in 2022.
"A big portion of that was buildings of 300,000 square feet or larger, and we've seen a slowdown (in leasing) in that size range," Breeze said. "Those occupiers tend to be larger corporations, retailers or 3PLs. They're slowing down the most due to economic uncertainty, and possibly the extreme activity the last few years. They're comfortable with the stock they occupy today."