How do we get our arms around ecommerce packaging waste? (Photo credit: Jon Moore on Unsplash)
No one questions the fact that ecommerce packaging waste is a major problem, clogging the planet with yet more plastic and cardboard. The twofold question then becomes, what is being done about it, and what more can be done?
After falling for four months along with ecommerce demand, the price of corrugate used for cardboard packaging stabilized in March, the Wall Street Journal reported. Volume and prices hit a pandemic-fueled peak in March 2021, but demand is expected to remain low through 2023.
Some reusable packaging solutions have popped up, but they are few and far between. There are also advanced smart machines that can custom fit either polybags or cardboard to help reduce waste. Reducing the cube of each item with these solutions also saves on transportation costs as well as packaging material needed.
Retailers and brands are finding that an actual sustainable approach – which can include reducing packaging waste – and not mere greenwashing pays dividends in terms of market perception and loyalty.
We'll discuss the scope of the issue, and steps that are being taken by retailers, suppliers and governments to reduce the amount of ecommerce packaging waste, saving money and reducing the environmental impact.
By the Numbers
According to Statista, global consumption of paper and paperboard totaled 408 million tons in 2021, and is projected to reach 476 million tons by 2032. Packaging accounts for the largest share of global production.
Ecommerce worldwide used approximately 2.1 billion pounds of plastic packaging in 2019, the last year figures were available, per Statista. It's projected to more than double to 4.5 billion pounds by 2025. In 2019, ecommerce plastic packaging waste was estimated at more than 1 billion kilograms worldwide.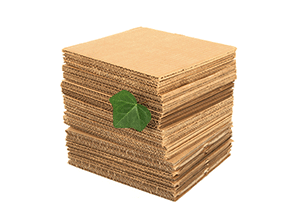 While the American Forest & Paper Association put the U.S. corrugate recycling rate at a healthy 91% in 2022, Circular Commerce and Bloomberg Intelligence estimated it at a more realistic 69%, after factoring in imported boxes. It's far worse for plastics: a recycling rate of 13.3%, according to a report from the U.S. Plastics Pact.
"Recycling is not the panacea most Americans are led to believe," said Zachary Rogers, an assistant professor at Colorado State University. "A big part of that is China clamped down on the amount of waste from the U.S in 2018, cutting off our primary market for recycling goods. It was hard for us to replace that scale and efficiency with a patchwork of other countries."
The problem with ecommerce packaging waste, Rogers said, is that everyone does what they're incented to do. Absent tax breaks or competitors investing in more efficient processes to force their hand, companies will maintain the status quo.
"Right now, I'm not sure if it's in anyone's interest to be the first mover," said Rogers, who worked in operations at baby products seller Quidsi, which was acquired by Amazon in 2010. "For the technology to scale, lots of outside investment has to come in. Then competitors will say, I'll do the same, with all the heavy lifting and R&D done."
But with companies, consumers and the government for the most part not taking action, and with ecommerce margins so low, there is little incentive for material change, Rogers said.
Joe Gullo, vice president of supply chain and logistics for footwear retailer Thursday Boot Co., said there are boxes available today made from corn byproducts that could be sent afterward to farms as feedstock. But there were risks in being an early adopter, he said, so most companies adopt a wait-and-see approach.
"It's a higher cost, and in addition, you have to put resources behind it to make sure it ends up on a farm where it's intended, not just landfilled," Gullo said.
The Packaging Industry's Take
Tom Egan, vice president of industry services for the Association for Packaging and Processing Technologies (PMMI), said consumers often react negatively to the amount of ecommerce packaging they see. But, he said, they need to appreciate all packaging is being asked to do, as their purchase wends its way along the supply chain to their door, requiring up to 20 different touches.
"The reality is, there are many elements that go into making sure it arrives intact," Egan said. "The worst thing that can happen is it arrives on doorstep not in good condition. You have a fully costed product and a dissatisfied consumer."
Egan said one way to reduce packaging waste is to consolidate multiple items going to the same address. While companies are always looking for ways to avoid expensive split shipments – not the best CX look – it does happen, and in any event the majority of ecommerce orders are single items.
There are various efforts underway by carriers and solution providers to advance last-mile parcel consolidation, which can yield significant logistics savings and lessen environmental impact. It's favored by more than two-thirds of consumers, according to joint research from Tata Consultancy and Carnegie Mellon University.
PMMI's Pack Expo, to be held Sept. 11-13, 2023 in Las Vegas, will include a sustainability exhibition and a reusable packaging learning center. Solutions on display will include packaging made from recycled plastic or biodegradable materials, as well as reusable packaging. "There will be information on research from universities and practical examples of what brands are working on," Egan said.
Other Solutions
Companies like Packsize, Sealed Air and Ranpak have machines that can reduce waste by custom wrapping cardboard around outbound orders, with scraps saved for recycling. Walmart, for example, recently installed Packsize machines at several of its fulfillment centers, while Amazon uses machines from Italian firm CMC, which it has invested in.
A growing number of packaging suppliers and manufacturers, including Ranpak, Uline and EcoEnclose, offer products made from either biodegradable materials or that are plastic-free, sensing the shift in the market and the blowback from too much waste. Brands touting plastic-free packaging include Allbirds and Patagonia.
Chris Groseclose, chief fulfillment officer at electronics retailer Crutchfield Corp., said he uses three Packsize machines in his large-item fulfillment center, and five in a separate facility for smaller items. Excess material from the process is gathered for recycling, and throughput is up to 450 units per hour.
"The corrugate is remarkably reusable," Groseclose said. "Most of the scraps and bits and pieces we flatten and bail, then sell to a local recycler, takes all that. We fill up about two 53-foot trailer loads a month."
In 2008, Crutchfield invested in its own extruder to manufacture biodegradable packing pellets made from cornstarch on site. "Prior to that, we were pumping out a lot of polystyrene," Groseclose said. "It made financial sense and paid for itself in the first year."
Matt Semmelhack, founder and CEO of reusable packaging startup Boox, said sustainability in ecommerce was a niche focus a decade ago, but now has moved to the forefront, fueling growth for his company. One notable client is Haley Bieber's skincare brand Rhode.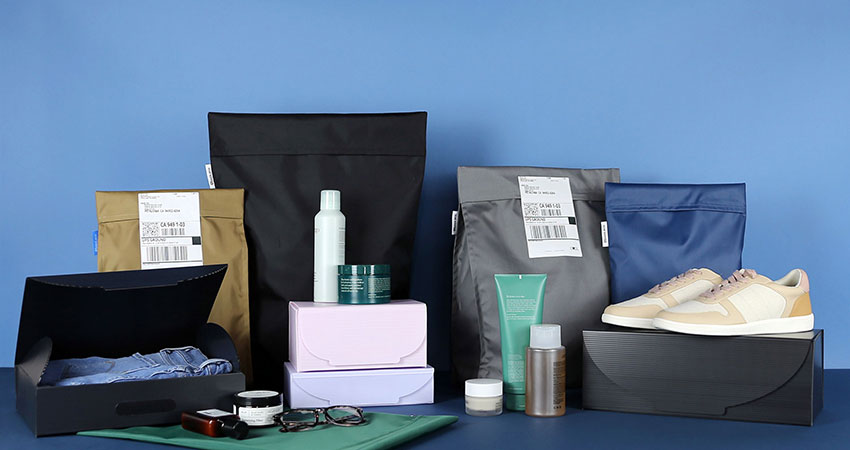 "If a DTC brand produces things and can't change how they make the product, sustainable packaging is the easiest win," said Semmelhack, who launched the company in 2019. "If you buy a shirt from your favorite brand, they can possibly improve the manufacturing process to make less impact, but the shopper doesn't know that unless they read every word of your newsletter or the tag on your shirt."
Receiving a cardboard box full of waste, he said, is "very visceral," while getting something in a reusable container that can be shipped back or dropped off creates a positive brand association. "If your goal is zero waste, packaging is a great way to do it," Semmelhack said. "It's one of the first things a consumer interacts with."
There are a growing number of companies offering reusable packaging, including LimeLoop, TerraCycle/Loop and Myers Industries.
Another innovator is Estonian startup Woola. It uses waste wool to spin up an alternative to ubiquitous plastic bubble wrap, as well as cardboard mailers and bottle sleeves. Bubble wrap was itself a game-changer when introduced by Sealed Air when the company launched in 1960.
Gullo said Thursday Boot keeps a small assortment of 5-10 boxes designed to minimize void and the need for fill, snugly fitting the footwear while also protecting it in transit. Keeping a smaller inventory helps the bottom line, considering how corrugate prices soared in the recent past.
Beyond that, Gullo said, the company is considering elimination of plastic dust covers used to package some products.
"That's both because customers don't care about them, they're not used after the fact to protect shoes, and it's an additional cost for us," he said. "It would give customers less waste and less of it in the world. There are opportunities to innovate."
Tyler Rainone, a warehouse manager with fishing, tackle and recreational gear seller eCommerce Outdoors, said every item that comes into the facility is dimensionalized to ensure the smallest possible box is used. For associates, a screen at the pack station displays the right option to use for each order.
"We try not to waste any packing material," Rainone said. "We've been going to smaller boxes, eliminating wasted space, and trying to cut out bubble wrap, using as little plastic as possible. There was a lot of waste in the past."
Jerry Davis, operations director for eCommerce Outdoors, said packaging waste reduction efforts to trim costs have been in place since the company's founding in 1998. "Because we're an outdoor lifestyle company, it's important to put our best foot forward and be good stewards of the environment," Davis said.
The Regulatory Front
Here's just a sampling of legislative initiatives aimed at reducing packaging waste, both here and abroad:
The California legislature approved the Plastic Pollution Producer Responsibility Act, aka SB 54, in June 2022, stronger than any other state measure. By 2032, it mandates that single-use plastic packaging be reduced by 25%, 65% of single-used packaging comes from recycled material, and 100% of single-use packaging be recyclable. The state's recycling authority will publish a list of recyclable and compostable materials by 2024.
The European Commission proposed rule changes in November requiring the 27 member states to reduce packaging waste per capita by 5% by 2030, and 15% by 2040, compared with 2018 levels. By 2025, 65% of packaging must be recycled, increasing to 70% by 2020.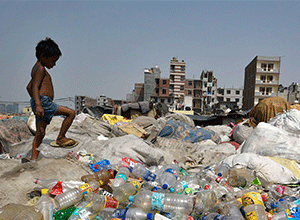 In 2022, India passed a law requiring producers, importers and brand owners to recycle up to 50% of the plastic they produce by 2025, the most sweeping legislation on the planet. That's good, as India has become a global dumping ground for waste and incineration, even with a 2019 plastics import ban in place.
China, of course one of the largest contributors in the world to packaging waste, is phasing out single-use plastics, and setting targets for incineration reduction and increased recycling. The government is also pushing retail, ecommerce and express delivery companies to reduce use of disposable plastic packaging by 2025, and have at least 10 million reusable boxes in use for deliveries.
Getting Past the Disconnect
At our Ecommerce Operations Technology Summit conference last year in Orlando, I hosted a keynote panel discussion called "Reconciling Sustainability With 'I Need It Now.'" There was a lively discussion with executives from H&M and Simple Switch, an online marketplace for sustainable products, on the cognitive dissonance between consumers' desire to get stuff quick, and their green leanings.
It's no different when it comes to ecommerce packaging waste. Zachary Rogers from Colorado State shared an anecdote that pretty much sums up how we as consumers can speak one way and act another.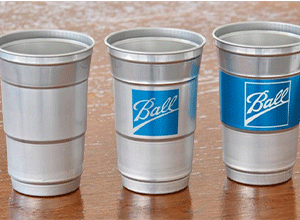 Aerospace firm Ball Corp, which has the naming rights to the arena where the Denver Nuggets play, introduced its own reusable aluminum cups at games in the spring of 2021.
The cups are now available at other sports venues and mass retailers; you can find a pack of 30 on sale at Amazon for $24.99.
Some see this as a step forward; others view it as the death of beer pong, and its primary gear, the ubiquitous red Solo cup.
"It sounds great," Rogers said. "But I bet if you walk around and visit college parties, even students who love sustainability, none of them will be using aluminum cups. To really make these programs work, you need a triple bottom of economic, social and environmental sustainability. If you only check one of the boxes, and the solution is too expensive, you might as well not have it."