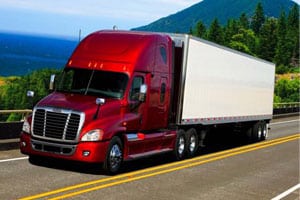 The rapid rise in shipping costs from the major carriers has become the new normal for ecommerce and direct-to-customer merchants, between general rate increases, various surcharges (fuel, local delivery, accessorials, etc.) and the so-called "DIM rule," imposed in January of this year.
In general, this has forced merchants to rethink their entire approach to packaging and shipping.
And a lot is at stake. According to a 2015 survey from Pitney Bowes, 93% of consumers find shipping options (where, how, how fast) are an important factor in their overall shopping experience, up 23% from 2014. Thus, shipping costs are a big part of the equation as merchants scramble to deliver on rising customer expectations.
This fall, both UPS and FedEx announced general rate increases that average 4.9% for 2016. But an industry expert said the average increases from the carriers for the majority of ecommerce parcels – those weighing 20 pounds or less – were actually 5.2% and 5.4%, respectively.
In addition, FedEx said increased the surcharges on packages that exceed its maximum published dimensions of 150 pounds, nine feet in length or 13 feet 9 inches in length and girth combined – which it characterizes as "unauthorized packages" as they exceed allowable dimensions – by 91% from $57.50 to $110. UPS for its part has been negotiating with major retail shippers in an effort to cut back or eliminate discounts on large parcels during this year's peak holiday season.
These changes have led many merchants to reexamine their shipping mix, including diverting some parcel volume from the major carriers to the U.S. Postal Service or to regional carriers. Amazon, a major client of both carriers, has gone a step further, reportedly exploring creation of its own logistics network – which it could use itself and offer as a third-party service.
Multichannel Merchant is hosting a timely, informative webinar, sponsored by Pitney Bowes, "How to Survive Rising Shipping Costs and Still Boost Customer Satisfaction," which will be held Dec. 15 at 2 p.m. ET. A leading industry expert will talk about how to addresses this critical issue, and outline solutions that can help you mitigate increased shipping costs.