Ask most any consumer what omnichannel is, and chances are you'll get blank looks. Retailers, analysts and industry observers talk endlessly about the growth in omnichannel and its impact on supply chains, inventory management and logistics – and the bottom line. But all consumers know is their expectation of merchants today, which has come to echo a line from an old song by the Who: "Anyway, anyhow, anywhere I choose."
Which brings us to omnichannel order fulfillment. Sourcing product from multiple geographic locations and across channels – store, ecommerce, vendor, social media, etc. – in order to fulfill orders on time is a complex undertaking that can overwhelm legacy systems as well as existing processes and personnel. But it's the new reality so retailers have no choice but to get on board.
In the IBM Commerce blog, Saatvik Ahluwalia of Reflexis Systems does a good job of summing up the challenge companies face executing their omnichannel strategy:
"To meet customer expectations for a seamless omnichannel experience, retailers require centralized inventory, order processing and fulfillment capabilities coupled with smart sourcing and workforce management to execute flexible fulfillment strategies in the most efficient and cost effective manner possible," Ahluwalia said. "Together, these capabilities can help retailers prioritize and allocate labor, effectively pick and ship orders, accurately forecast workload for ecommerce related tasks, easily prioritize orders for common-sense fulfillment, and consistently notify customers about the status of their orders for pickup or shipment arrival."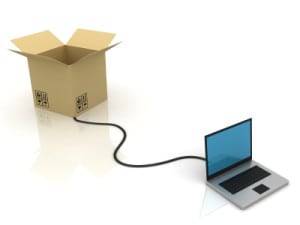 While an Enterprise Resource Planning (ERP) system or a Warehouse Management System (WMS) both have significant roles to play in omnichannel, the Order Management System (OMS) has really become the nerve center of the process. An OMS acts as a high-speed traffic cop, providing sourcing and routing logic as it identifies and pulls inventory across the ecosystem in real time to execute orders in most efficient manner.
Everyday customers are placing orders in a variety of ways, including from the store via associate in a "save the sale" scenario, or doing self-service ordering online. With a legacy system call center agents probably don't have visibility into all of them. But a cohesive OMS, by contrast, pulls in orders from everywhere, and at a bare minimum provides a single view of every order across channels and across the enterprise.
The OMS allows creation of business rules that can determine the optimal sourcing and order fulfillment route. For instance, it can decide between a nearby store and an ecommerce DC to fulfill an online order, based on which is closer to the customer. Or if order speed is equivalent, it may choose the store because it has surplus inventory languishing on the shelf that is about to be discounted.
An OMS can also provide a single view of inventory and customer transactions across the retail enterprise, enabling every channel to work together to create a seamless customer experience.
Profitability remains elusive in omnichannel fulfillment
While executing on omnichannel order management can be difficult enough, doing it profitably is more difficult still. This is due to a variety of factors including fulfillment inefficiencies and marketing costs as well as technology investments.
While retailers say they are gaining sales from omnichannel initiatives, it's unclear how profitable they are in the process, as total costs cannot be easily ascertained, according to a report from Retail Systems Research LLC.
In the report, based on a survey of 100 retailers, respondents say serious business challenges make it difficult for them to track what is actually going on in the execution of their omnichannel strategies.
While the majority of retailers reported being in the black on omnichannel – with 73% saying it was very profitable or profitable – RSR questions this claim. That number changes in enterprises north of $5 billion in annual sales – the ones most directly competing with Amazon and its Prime machine – with 25% of them saying omnichannel operations are simply a cost of doing business.
"For an operation that piles costs on top of costs, from labor to inventory investment, to holding costs and shipping expenses, it's startling to see that retailers believe their cross-channel (or omnichannel) operations, which are often strung together with a lot of manual processes, are really that profitable," the report stated.
Like many other companies, Nordstrom has been struggling to make omnichannel profitable. In a call with analysts earlier this year, CEO Michael Koppel said the company's commitment to shopping choice has "a high variable cost structure."
"With our increased investments to gain market share along with the changing business model, expenses in recent years have grown faster than sales," Koppel said.
Some steps Nordstrom is taking to address the issue are:
Accelerating efforts to re-platform its architecture to streamline development, while reducing costs
Assessing ways to improve fulfillment efficiencies around product delivery, which is expected to generate lower shipping costs
Refining online assortments with a focus on unit profitability
Asked to elaborate on moves to reduce fulfillment costs, Koppel said Nordstrom is looking to optimize its network model and product assortment.
"Currently we fulfill out of multiple locations, and are there opportunities for us to get more efficient at that?" he said. "That creates not only additional labor costs but additional shipping costs because you're shipping multiple items per order. We're also looking at how spread out we want our assortment to be, because the more lower-price items we have in it, the less unit profitability we gain."
Waveless the wave of the future?
Wave-based order fulfillment in a distribution center, which periodically releases batches of customer orders, has worked great for a long time. But the growth of omnichannel and ecommerce has led to challenges in wave systems, including bottlenecks and delays, poorly coordinated islands of automation and labor management issues.
With orders constantly streaming down to the warehouse floor, waveless order fulfillment systems seems tailor-made for the omnichannel world.
A little over a year since going live with the nation's first all-waveless picking omnichannel distribution center in Hazle Township, PA, American Eagle Outfitters is continuing to reap the benefits in terms of improved operational efficiency, turning around more orders faster and with reduced manpower.
The facility, designed from the ground up as an omnichannel operation, opened in 2014 but with only direct-to-customer orders processed in waveless fashion. In June of 2015, it switched to all-waveless picking for both channels, as retail operations were transferred from a distribution center outside Pittsburgh. In Hazle Township, a single pool of inventory is shared between channels, and orders are sent to the floor continuously as they arrive instead of being held until a "wave" of orders can be released.
"When we expanded our operations to the east coast 2014 to get closer to the majority of our DTC customers and high-volume retail stores, it made sense to commingle our inventory and make it available for all channels," said Christine Miller, American Eagle's director of operations. "That has given us great rewards as we're no longer playing a guessing game in terms of locating inventory and in what configuration. With it all commingled it becomes a much more fluid process."
Mike O'Brien is Senior Content Manager of Multichannel Merchant