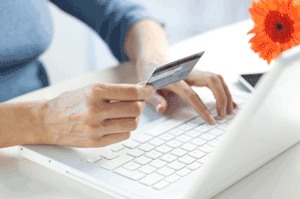 Online retailers are giving consumers delivery options they don't want, while not offering the ones they do, according to a survey from cloud-based order management provider OrderDynamics and Opinion Matters.
From next-day delivery to in-store stock visibility, the study found, retailers are disappointing consumers with a mismatch between the services they offer and those that customers expect. The survey of 2,000 consumers and 60 retailers in the UK was conducted this past summer.
For instance, the survey found, 54% of shoppers want a named delivery date, but only 15% of retailers currently offer it.
By contrast, 61% of retailers said they offer next-day delivery (the second most common option after standard delivery) but only 10% of shoppers were willing to pay extra for the service. Instead, 45% of consumers said they would rather be shown a nearby store with the product in stock, an option that only 11% of retailers offered.
In one area, retailers and consumers met in the middle. The survey found that 32% of consumers would use a buy online, pickup in store service if it were available, which 50% of retailers said they provide.
"In most cases, retailers build up their online commerce capabilities in a separate world from their store capacity," said Kevin Sterneckert, CMO of OrderDynamics. "That might be their planning system, their merchandise system or even their product data system. For many retailers, it's quite complex and difficult to specifically state when and when an item is available and if so, when it can be delivered."
When retailers are engaging with a customer online, said Sterneckert, a former Gartner analyst, that customer wants to know above all when their order will arrive. "It's more important than the appeal of next-day delivery, according to what consumers told us," he said. "When only 15% of retailers have the ability to do that, it represents a disconnect, not just in terms of available technology but in terms of understanding what the customer is looking for."
As with much of ecommerce, Sterneckert said, retailers find themselves competing with Amazon – even if their assortment isn't something that Amazon carries, they're up against customer expectations the giant has created.
"If someone is considering ditching a retail site for Amazon, they know they can not only find out what's in stock and in what size, color and price, but when they can expect it to arrive and what delivery choices they have," he said. "That is all clearly communicated before an item is put in the cart. Because the technology that retailers have in place is traditionally built for brick and mortar, with ecommerce capabilities layered on top, it's often difficult to communicate exactly what they have and when it will arrive."
While retailers are investing heavily in omnichannel capabilities, they're often not able to dynamically determine the best fulfillment option that meets the customers' needs for the least cost, as many systems are rules-based and static, Sterneckert said.
"That tells them if it's this ZIP code and this product, it should go through this channel," he said. "But at the time of order, conditions might not be ripe for that predetermined path. Store A might have way more of the item in stock, but store B is closer. Both can fulfill via ship from store, but the rules might dictate it comes from store B, even if A makes more financial sense because it can be sold at full price instead of a discount, all to save $1 or $2 on shipping. If you can't dynamically determine the optimal fulfillment location, you miss out on an opportunity to improve the bottom line."