Managing the costs of returns and leveraging them as an opportunity is critical for retailers. Returns might be a significant expense, and while managing those costs is critical to maintaining profitability, retailers still need to provide a good customer experience.
But the landscape is shifting quickly. While industry behemoths like Walmart leverage gig workers to provide yet another avenue, most smaller retailers are examining scaling back their reverse logistics to manage costs. Industry innovation has resulted in a plethora of new choices for smaller and mid-sized retailers and their customers.
There is certainly a massive environmental impact of returns; a recent vendor study estimated returns waste sent to landfills had nearly doubled to approximately 9.5 billion pounds, not to mention carbon dioxide emissions – so how should retailers, if at all, communicate the environmental impact?
Multichannel Merchant sat down with Glenn Hayes, Managing Director of Worldwide Logistics' UK operation for this latest episode of MCM's CommerceChat.
In this episode, we discuss:
Innovative tactics for reducing returns
Using AI to generate intelligent return labels
Leveraging predictive analytics to forecast returns
Using chatbots to prevent the return with better customer service
Sharing information on the environmental impact with your customers
Helping people make the right purchasing decisions
Tactics that operations execs can deploy right now to handle the rising cost of returns
About Our Guest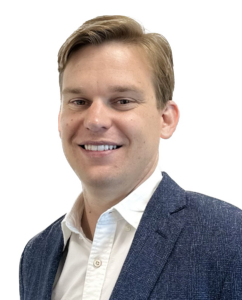 Glenn Hayes, Managing Director UK at Worldwide Logistics Group, has over a decade of experience implementing holistic logistics and warehouse strategies for diverse clients across global markets. Hayes' specializations span from forward logistics – including FBA (Fulfillment by Amazon) and FBM (Fulfillment by Merchant) – to reverse logistics, optimizing product returns and enhancing customer satisfaction. His distinct blend of expertise and dedication positions him as an influential figure in the supply chain and logistics sector, particularly within the European fashion industry.
Podcast: Play in new window | Download
Subscribe: RSS