Zerobroker, a logistics technology firm that lets shippers eliminate fees by connecting directly with carriers without using a freight broker, has raised $6.5 million in a seed round that includes participation from Flexport, Funders Club and Streamlined Ventures, among others. It was part of the 2021 cohort of startup incubator Y Combinator.
The company, founded in 2017, went live in early 2022. Its platform leverages artificial intelligence to automate functions including creating loads, freight management and managing paperwork. Freight modes handled include truckload, refrigerated, dry van and flatbed, with less-than-truckload (LTL) on the roadmap for early 2024, as well as automating direct RFPs for contracts from three to 12 months.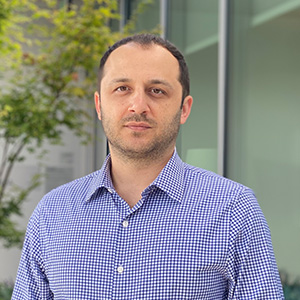 Shippers can search a network of 30,000 truckers on the platform to find the best load match. Zerobroker provides an overall rating score based on performance criteria, as well as on-time delivery and pickup rates. It also displays how the rates provided match up with an average for a particular shipping lane. A spot rate tool displays rates based on dates selected as well as distance and time in transit.
"(Zerobroker founder Georgy Melkonyan) brings a rare blend of 15 years of logistics experience coupled with a PhD in transportation engineering," said Ullas Naik, General Partner at Streamlined Ventures in a release. "We don't think there is anyone else in the world that can speak to the pain points of industry and being able to build a world-class product to address them like Georgy can."
Melkonyan said Zerobroker eliminates 100% of freight broker fees for shippers, which can range from 10% to 20% of every transaction. He also founded two other companies in manufacturing logistics and automation.
"We're addressing the whole complexity (shippers) have been handling manually, with no visibility, often with spreadsheets and emails," Melkonyan said. "We decided to bring everything under one platform, all the different business operations, and cut out unnecessary fat. We're helping companies from SMBs to public entities with their entire logistics operations."
He said shippers often juggle multiple freight brokers when issuing RFPs for a load, but it's a bit of a black box on their end. "They don't know who accepted the loads, what the status is, when it will arrive," Melkonyan said. "Now we open that up to a large number of folks we work with, providing more visibility."
Once a shipment is created, Melkonyan said, Zerobroker's AI learns quickly and automates much of the process the next time around. "They're matched with a trucker, who informs them the load is accepted and collects payment in less than 60 seconds," he said. "If the rate is $1,000, the trucker gets $1,000."