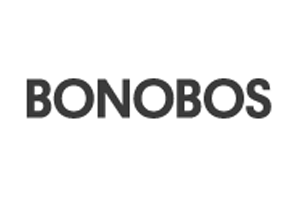 Walmart announced it has entered an agreement to acquire Bonobos, Inc. an apparel brand built on the internet, for $310 million in cash. Following the closing, Andy Dunn, founder and CEO of Bonobos will report to Marc Lore, president and CEO of Walmart U.S. ecommerce, and oversee the company's collection of digitally-native vertical brands.
These are brands born online, and owned from design through distribution. The brands will be offered on Jet.com and possibly other Walmart brands in a variety of countries over time, and include Bonobos and recently-acquired ModCloth.
"With Walmart's recent acquisition of Bonobos, it is really showing other brick and mortar chains how to take the lead in layering an ecommerce component to its operations," said Michael Levine, VP of Marketing at Photon. "This purchase not only expands the physical offerings of the mega-retailer but also gives them an additional ecommerce presence."
Levine added they have seen Walmart do this already with the acquisitions of Jet.com, Mod Cloth and MooseJaw.
"Walmart is aware the power that a proper digital presence can have in order to stay competitive in the current retail landscape and is making all the right moves, by buying the talent and proven eCommerce brands, to ensure they are well positioned in it. They are also showing their main competitor, Amazon, that perhaps its secret sauce isn't so secret."
The acquisition, which is subject to regulatory approval, is expected to close toward the end of the second quarter or the beginning of the third quarter of this fiscal year.
The announcement comes at a time of growth and innovation in e-commerce for Walmart. In its most recent quarter, Walmart saw 63% growth in U.S. ecommerce sales, the majority coming from organic growth in Walmart.com. Walmart's efforts in ecommerce are empowering customers with low prices, more choices and new levels of convenience. Since just the beginning of the year, Walmart.com has rolled out two-day free shipping with no membership fee, an extra discount for picking up orders in stores and the ability to easily reorder online or store purchases. And, Jet.com continues to provide a strong avenue for reaching an urban, millennial customer.
"We're seeing momentum in the business as we expand our value proposition with customers and it's incredible to see how fast we're moving," said Lore. "Adding innovators like Andy will continue to help us shape the future of Walmart, and the future of retail. I'm thrilled to welcome Andy and the entire Bonobos team. They've created an amazing product and customer experience, and that will not change. In fact, Andy will be a great influence on the company, especially in leading our collection of exclusive brands offered online."
The acquisition of Bonobos and the leadership of Dunn will create more new products for consumers and new ways to buy them.
"We began Bonobos ten years ago to give men a completely different product and shopping experience: better fitting, higher quality clothing, in new and imaginative ways. That will always remain our mission," Dunn said. "We are excited about applying all that we have learned to help shepherd in the next era of retail."
The addition of Bonobos is part of a broader ecommerce strategy to enhance the customer value proposition, including:
Offering customers low prices and convenient ways of getting the items they buy every day, like food and consumables;
Offering a vastly expanded assortment while building expertise in key long-tail categories, like apparel and home; and
Adding best-in-class owned, vertical consumer brands to be sold on those brands' properties, and over time, Jet.com.