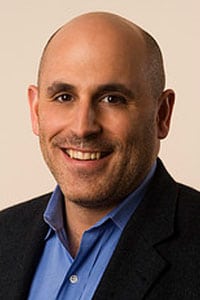 Walmart is continuing to step up its ecommerce innovation game, announcing this week the launch of ecommerce investment firm Store No. 8, a Silicon Valley-based incubator that will fund top entrepreneurs and launch startups.
Marc Lore, CEO of Walmart U.S. and founder and CEO of Jet.com, said at ShopTalk this week that Store No.8 will fund startups that are 100% owned by Walmart. The company will provide them with necessary capital and the charge them with "changing the course of retail technology innovation" five to 10 years into the future.
[Related content: Walmart Plans to Acquire ModCloth]
Some of the futurama innovations Walmart hopes to launch from Store No. 8 include in-store drones, beacon technology and virtual reality-enabled shopping.
"It's going to look like just any startup," Lore said. "We'll have somebody come in, they will be founders of the business and hire their team and build a business with the backing of the largest company in the world."
[Related content: Walmart Acquires Moosejaw for $51 Million]
Walmart is clearly bent on an all-out quest to gain ground online vs. Amazon, and spending serious cash to do so. In addition to picking up Jet.com last year for $1.3 billion – and in the process acquiring Lore and his ecommerce brain trust – Walmart more recently acquired online retailers ModCloth, Moosejaw and ShoeBuy.
[Related content: Jet.com Acquries ShoeBuy for $70 Million]
The name, Store No. 8, was a nod to Walmart founder Sam Walton, who used this particular store as an innovation lab back in the day.