The financial woes of South Korean concern Hanjin Shipping Co Ltd, the world's seventh-largest ocean freight line, is causing a ripple effect that is disrupting supply chains across retail entering the busy fall and holiday season.
About 68 Hanjin ships are sitting idle in ports around the world, according to Korean media, as the company awaits the result of court receivership actions as well as a $90 million infusion from one of its leading investors. The company handles an estimated 7.8% of trans-Pacific freight destined for the U.S.
The issue has led the Retail Industry Leaders Association (RILA) to ask heads of the U.S. Commerce Department and the Federal Maritime Commission to "work with stakeholders to resolve the developing situation."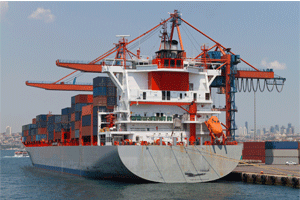 Due to the Hanjin stoppage, Chinese suppliers for major brands like Hugo Boss, Nike and Ralph Lauren are scrambling to find alternate means of transporting goods to factories, often at great costs, according to the American Journal of Transportation.
Following Hanjin's decision to file for court receivership last week after a restructuring plan was rejected by its creditors, ports around the world denied access to its ships over fears the creditors could seize cargo, or the ship's operators wouldn't be able to pay their fees.
If Hanjin is able to successfully obtain Chapter 15 bankruptcy protection in the U.S., it will be able to offload cargo at ports here. Similar actions are pending at courts around the world, as well as the company's main action seeking government receivership in its native country. Major retailers like Samsung are also asking the U.S. government to immediately approve Hanjin's Chapter 15 application to get millions of dollars of its stranded goods moving again.
Jonathan Gold, vice president, supply chain and customs policy at the National Retail Federation, said the crisis was idling shipments already in ports, cargo on Hanjin vessels still at sea, and shipments sitting at point of origin, as those who handle Hanjin cargo await payments that have yet to come.
"Shippers are working with other ocean freight partners to try to figure out ways to get their cargo onto other vessels," Gold said. "For cargo here in the U.S., either at port or on a vessel, they're working with terminal operators and others to find the best solutions to get the cargo to move. A lot of new surcharges have been applied (by cargo handlers and operators) starting over the weekend and the Federal Maritime Commission is making sure they don't violate the Shipping Act."
Gold said it was "too early to say" what the impact of the Hanjin crisis might be on retailers taking in large volume shipments for the upcoming holiday season. "It's early in that process, so we're hoping there isn't too much impact," he said. "Everyone's trying to figure out what it will be."
Melina Cordero, head of retail research, Americas for CBRE, said the Hanjin issue – including expensive contingency shipping plans as well as fears of unstocked holiday shelves – is destined to cause future margin pain for a retail sector already hurting from sales declines, store closings, ecommerce competition and omnichannel growing pains.
"This will probably take months to resolve," Cordero said. "Meantime retailers are scrambling to find alternate shipping options in this important run-up to the holiday season as merchandise is coming through now. It's a major challenge in terms of logistics and the cost of it all. And this event comes at a time when retailers are already on edge for profits."
Mike O'Brien is Senior Editor of Multichannel Merchant