Multichannel Merchant recently sat down with Jan Baan, CEO of Omoda and Ruud van den Heiligenberg, senior sales manager at Ranpak for a case study Q&A about Omoda's new sustainable packaging project. According to Statista, global consumption of paper and paperboard totaled 408 million tons in 2021, and is projected to reach 476 million tons by 2032. Packaging accounts for the largest share of global production.
Omoda, a Dutch-based retailer of premium shoes, wanted to reduce its CO2 footprint and demonstrate a commitment to the environment. Its preexisting process often resulted shipping up to 50% air, which caused a substantial impact on both sustainability and shipping costs.
Ranpak, which provides some eco-friendly packaging materials and solutions, touts reduced carbon footprints for shippers by custom fitting the packaging to the product. Ranpak's Cut'it! EVO solution claims to reduce an average of 25% of the volume to be shipped.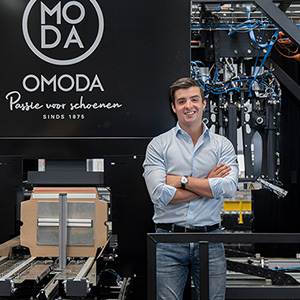 Multichannel Merchant: I think a lot of retailers are curious about taking that first step when it comes to reimagining their process to get to more sustainable packaging. Can you take us back to that first meeting with Omoda? What challenges were they looking to address?
Van Den Heilgenberg: Omoda was looking for an automated packing line to reduce their labor-intensive packing process and to reduce the void in their shipping boxes. Additionally, they wanted to find a solution that would also give the consumers a good unboxing experience. Omoda felt that the carton should be easy to use for return shipments as the return rate in fashion is quite high.
Multichannel Merchant: I know there are cost savings in terms of labor and shipping, but what were the main catalysts for assessing and implementing a new packaging solution?
Baan: For us, we recognized that a manual packing process was an impediment to our business growth. An automated solution that had the benefit of facilitating uniform, branded packaging and an easy to return container shape was what we were looking for. Removing bottlenecks at the end-of-line with automation made sense for our scalability, and it also allowed us to address these factors that are key to customer experience especially within the fashion and apparel industry.
MCM: Has there been some feedback on the new sustainable packaging from your customers? What have you heard?
Baan: We have had our system in place since 2019, and since the integration we have found that our customers appreciate our packaging because the boxes are easy to open without damaging the structure. That makes it simple for them to return products. They can recognize our branding on the containers, creating a sense of excitement that any ecommerce brand wants to maximize.
MCM: How are you communicating this sustainability effort to your potential and current customers?
Baan: The sustainability benefits of the solution are communicated through the conservation of packaging materials and the perfect fit of our shoes in the box. It's very convenient for the customer to recycle a box with their other paper goods. For us, the most important factor will always be customer experience and the ease and pleasure of the unboxing experience, which the Cut'it! EVO does very well. Sustainability is a major bonus on top of this element, and we are pleased that we can achieve both of our goals through a solution that works well for our business needs.
MCM: Is there a segment within retail where you are seeing more traction? How has the solution been received thus far?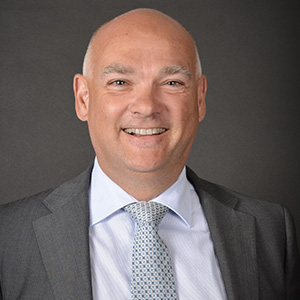 Van Den Heilgenberg: Cut'it EVO is suitable for every ecommerce company that ships 1,500 or more of orders per day. One of the reasons is that we can support the most common carton footprint sizes for most retailers across industries, and the machines can be easily converted from one box footprint to another. This quality, in particular, has led to good feedback because it provides a large amount of adaptability to the solution.
MCM: Less space is tied to less packaging, and of course, fewer drivers and warehouse workers involved. Are there other labor cost reductions in play?
Van Den Heilgenberg: All of these factors are relevant to how the Cut'it! EVO reduces costs. But don't forget about all the costs that are related to temporary workers, like recruitment, training and the cost of mistakes. Scaling in peak periods is now much easier, because the solution automates tasks that would otherwise be manual.
MCM: Ranpak provided service engineers to support the implementation process at Omoda, as this was the first commercial Cut'itEVO installations. Timing will vary on a case-by-case basis, but how long were the service engineers onsite to support Omoda?
Van Den Heilgenberg: The first install of Cut'it EVO was in 2019. As it was one of the first machines, we were troubleshooting the install as it happened, so the total integration took longer than our current times. That said, current installations take a week, including all the training required for operators within the warehouse.
Editor's Note: ICYMI, check out senior editor Mike O'Brien's comprehensive deep dive into sustainable packaging here.