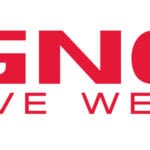 Alipay, a digital payment platform, and GNC Holdings Inc., a global specialty retailer of health, wellness and performance products, have partnered to bring GNC's health and nutrition related products to millions of Chinese consumers. As of July, all of Alipay's more than 520 million registered users can purchase GNC's vitamins, supplements, minerals, herbs, sports nutrition, diet, and energy products using Alipay to pay on GNC.com. Alipay is China's leading online payment provider and the primary means of online and mobile payment for Chinese consumers.
"Chinese consumers value health and wellness nutritional products from the U.S. because they trust the authenticity and quality of the product," said Souheil Badran, President, Alipay, North America. "We are thrilled to partner with GNC to make purchasing health and nutrition products easier and more accessible than ever for the Chinese consumer."
The partnership is part of GNC's ongoing effort to serve the growing interest by Chinese consumers in buying health and nutritional products from the U.S. as the country becomes more health conscious. China's vitamins and dietary-supplement market is expected to increase to $28.7 billion by 2021, according to Euromonitor International Ltd.