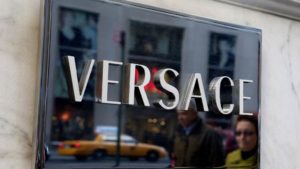 Michael Kors will acquire Gianni Versace for $2.12 billion (1.83 billion Euro). Michael Kors Holdings Limited will change its name to Capri Holdings Limited with this acquisition.
"The acquisition of Versace is an important milestone for our group," said John Idol, Chairman and CEO of Michael Kors in a press release. "We're excited to have Versace as part of our family of luxury brands and we're committed to investing in its growth."
Idol said with the full resources of the group, they believe that Versace will grow to over $2 billion in revenues.
"We believe that the strength of the Michael Kors and Jimmy Choo brands and the acquisition of Versace, position us to deliver multiple years of revenue and earnings growth," said Idol.
Donatella Versace, Vice President of Versace Group and sister to the late founder, will continue to lead the company's creative vision.
"This is very exciting moment for Versace," said Versace. "It has been more than 20 years since I took over the company along with my brother Santo and daughter Allegra. Santo, Allegra and I recognize that this next step will allow Versace to reach its full potential." All three will become shareholders in Capri Holdings Limited.
Versace's management team will continue to be led by Versace CEO Jonathan Akeroyd.
"Since I joined Versace over two years ago, our focus has been on leveraging the company's heritage and strong brand recognition worldwide, which has allowed us to experience significant growth in all regions," said Akeroyd.
Michael Kors plans for Versace include increasing the global retail footprint from 200 to 300 stores, accelerating ecommerce and omnichannel development.
"Michael Kor's purchase of Versace is interesting, as it unites together two brands that differ in almost every sense including digital performance," said Liron Hakim-Bobrov, Market Insights Manager for SimilarWeb.  "However, where one brand is weak the other has strength, and this could be the ultimate recipe for success, especially as brands look to optimize digital acquisition channels."