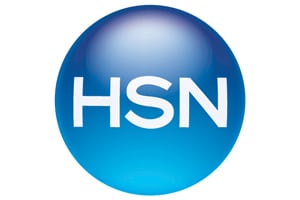 Creating a mega-entity in the world of television shopping and ecommerce in general, QVC plans to merge with Home Shopping Network in a deal valued at $2.1 billion. QVC's parent company, Liberty Interactive Corp., will buy the 62% of HSN Inc. that it does not already own.
"This is a direct effect of TV viewership declining. As advertising dollars shift to online – this year marked the first time digital ad spend was higher than traditional TV ad spend – and as new digital TV platforms emerge, traditional TV viewership will continue to decline," said Michael Levine, Vice President of Marketing for Photon, an omnichannel digital experience provider.
Levine said QVC has great potential to remain relevant, and an important retailer, as they already experience over 60% of ecommerce sales coming from mobile. Mobile is where the shopper has moved and QVC should own the shopper urgency with mobile shoppers the same way they have with traditional TV shopping. This is their stake in the future of retail and it's very attainable by leveraging their strong brand today.
The New York Times reported that the two businesses would combine jewelry, fashion, electronics and other products on their broadcast channels, online and in stores. They would remain standalone brands under the new QVC Group umbrella after the merger. The combined companies have about $14 billion in annual revenue.
"The addition of HSN will enhance QVC's position as the leading global video ecommerce retailer," said Greg Maffei, Liberty Interactive President and CEO in a press release. "Every year they together produce over 55,000 hours of shoppable video content and have strong positions on multiple linear channels and OTT platforms."
The merger will increase scale, enhance the competitive position of QVC, reduce costs and increase development of ecommerce, mobile and OTT platforms, according to QVC.
"Joining the QVC Group will give us instant access to global consumer markets, a leadership team with deep expertise and a global perspective, and the opportunity to further strengthen our content-based brand portfolios in a changing retail landscape," said Arthur C. Martinez, HSNi's Chairman of the Board of Directors in the release.
HSNi consists of HSN, Cornerstone which owns brands including Garnet Hill, Ballard Designs, Frontgate, Grandin Road and Improvements. The acquisition is expected to be completed by fourth quarter of 2017. Liberty Interactive bought online flash sale site Zulily in 2015 for $2.4 billion.
MCM Musings: While QVC and HSN together are leaders in shopping on cable and a force in ecommerce, they need to figure out quickly how to reach a younger audience; the median age of HSN's customers is 58 and QVC is likely similar. QVC for one has been working actively to increase its digital reach and make itself more mobile-friendly and relevant. According to Business Insider, the majority of QVC's orders came via mobile in 2016.