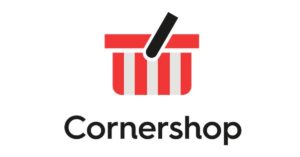 Walmart announced the acquisition of Cornershop for $225 million, an online marketplace for on-demand delivery from supermarkets, pharmacies and specialty food retailers in Mexico and Chile.
Yahoo Finance reported, the company, known as Walmex, said its parent plans to sell Cornershop's Mexico operations to Walmex.
"We are focused on making life easier for customers and associates by building strong local businesses powered by Walmart," said Judith McKenna, President and CEO of Walmart International in a press release. "Cornershop's expertise, technology and capabilities will strengthen our successful businesses in Mexico and Chile and provide learning for other markets in which we operate."
McKenna continued, "This is an opportunity to leverage both our brands, as well as Walmart's strong supply chain and store network."
McKenna said by combining Cornershop's delivery platform with Walmart's assets it will allow it to accelerate growth for both companies.
"The Cornershop acquisition marks a big step towards achieving our objective of becoming the best omnichannel retailer in Mexico," Walmex Guilherme Loureiro said in a statement filed with the Mexican stock exchange, according to Reuters.
Cornershop's three founders Oskar Hjertonsson, CEO; Daniel Undurrega, COO and Juan Pablo Cuevas, Chief Technology Officer and their teams will continue to run the business.
This acquisition follows Walmart's investment in Dada-JD Daojia in China and the alliance with Rakuten in Japan, according to the press release.