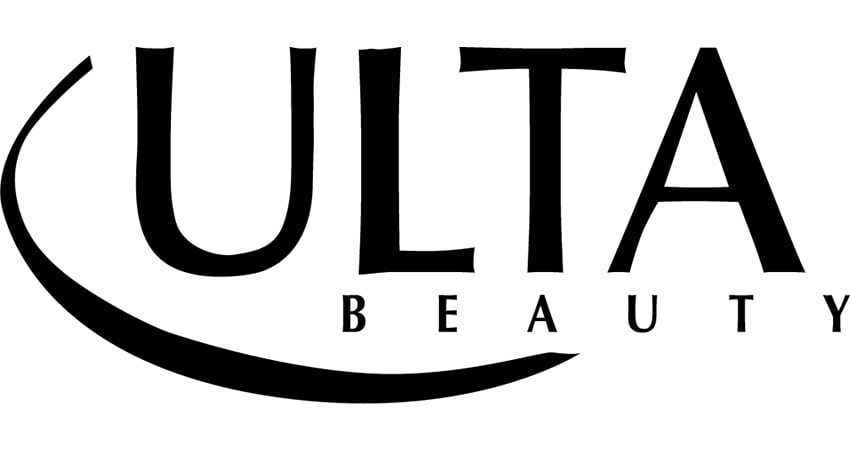 If you're just trying to break into the retail business, or looking to expand your reach, there are a few tips you can take from beauty industry giants, Ulta Beauty and Sephora. These two industry leaders have consistently posted increasing sales numbers in recent years, in traditional brick-and-mortar storefronts and online platforms.
Here are ways SMBs can replicate the initiatives that make Ulta's and Sephora's businesses so successful.
Offer a Wide Variety of Products at Different Price Points
Ulta and Sephora began their quest for beauty market dominance in very different ways. In recent years, however, they have both adopted similar strategies. Both retailers have begun to offer a greater number of products at different price points, and both use product bundling as a strategy to move more inventory.
Recently Sephora has sought to capture a wider customer base by offering a broader range of brands. You can now find everything from luxury mainstays like Yves Saint Laurent, to newer trends like Rhianna's record-breaking Fenty Beauty line, and their own private label line, Sephora Collection.
Similarly, Ulta has continued to expand its inventory and reach. While Ulta once only catered to older, budget-conscious consumers, it now sells many prestige products coveted by high-end shoppers, while appealing to next-gen customers by carrying millennial favorites. The key takeaway here is that retailers can quickly expand their customer base by offering a diverse array of products at price points that appeal to customers at all income levels.
Develop a Personalized Loyalty Rewards Program
Everyone loves a good deal, but shoppers love being able to choose the exact good deal they're privy to. Ulta Beauty's Ultamate Rewards program is one of the most successful in the industry, with 90% of its sales coming from loyalty program members.
At first glance Ultamate Rewards works like every other points-based reward system, shoppers earn points based on how much they spend – but instead of receiving generic discounts or specific gifts, members can redeem their discounts on any item they choose. Forbes calls the program an "attractive proposition," noting that Ulta lets loyalty members earn extra points with special promotions, in addition to personalizing the experience by gifting points on members' birthdays and membership anniversaries.
Retailers can follow in these brands' footsteps by letting customers dictate their own rewards program experience, instead of doling out rewards based on what they think their customers might want.
Create a Unique In-Store Experience
Retailers are constantly drumming up new ways to attract customers and to compete with online behemoths like Amazon by attracting customers to their physical stores. A key innovation Sephora has created in partnership with Pantone is the Beauty Tip Workshop. These beauty workstations are equipped with iPads that allow shoppers to access beauty tip videos and enrich their shopping experience.
After using the Color IQ feature to find an exact foundation match, they can use the retailer's Virtual Artist Tool which allows them to try on any look before they buy it. Retailers take note: by combining cutting-edge technology with a helpful human element from the store's staff, Sephora provides the ultimate in-store experience.
Provide a Smooth Omnichannel Experience
Flexibility is the name of the game in retail today and omnichannel is the new standard. To keep up with an ever-changing consumer landscape, retailers must be able to meet customers where they're at, whether that channel be in store, on a laptop, mobile app, or even over the phone. Providing a seamless omnichannel experience is essential to keeping up with shopper demands, and Ulta and Sephora excel in this area.
Forbes contributor Jared Shaner says a key component is to track your customer's shopping patterns across all channels, and a good customer relationship management, or CRM, software product can help you do just that. Knowing when, where, and why shoppers make a purchase can allow you to be more efficient with inventory and pricing strategies across all platforms, increasing chances of a sale.
Build a Community Around Your Brand
Ulta and Sephora are finding new ways to maintain personal relationships with customers, and this starts with building a community of brand representatives. Sephora offers free beauty classes and recently launched the Beauty Insider Community, an interactive online forum where members can connect with each other, ask for advice, and share tips, all while browsing the store's website. Ulta Beauty has partnered with charities like the Breast Cancer Research Foundation and social outreach programs like Dress for Success, which helps women learn job skills and even offers hair and make-up services for women attending interviews. Connecting with your customer base on a personal and meaningful level is a sure way to keep them coming back.
To grow to scale, SMB retailers need the ability to identify what industry leaders are doing right… and to replicate these moves in their own stores. By following the above tips, retailers can put Ulta and Sephora's best business moves to work in their own stores.
Jasmine Glasheen is a lead contributing writer Retail Minded