Today, loyalty is a fusion of emotional engagement, trust and an ability for a brand to engage; to meet or exceed expectations that consumers hold for their product or service. Brand love reinforces trust, interest in continuing a relationship and faith in the future of a brand.
Emotionally loyal customers are willing to spend with a brand even if meaningful and available alternatives are presented. Research by Gallup has demonstrated that consumers with strong emotional connections to retailers will visit their stores 32% more often and spend 46% more money than those without emotional bonds.
According to Shep Hyken in Forbes, loyalty programs solely focusing on financial rewards are "marketing programs disguised as loyalty programs." Brands are now moving away from offering just discounts or points in their loyalty programs, instead looking at offering something of far more value to customers: Experience and exclusivity. Experience currencies are impactful because consumers feel like the retailer is listening to their needs. It boils down to empathy.
According to 2015 research by Capgemini, 77% of loyalty programs based only on transactional behaviors, i.e. earning points, fail within two years of launch. Emotion is one of the strongest drivers of customer retention, enrichment, and advocacy.
Let's look at some simple, yet powerful ways to develop stronger emotional bonds with customers.
A Feeling of Exclusivity
Everyone likes getting special treatment. When customers sign up for a loyalty program apart from good deals, they are on the lookout for something unique. Things like priority customer service, personalized communication from top management and a tier-based loyalty program makes customers feel special and exclusive.
Apparel brand SCOTTeVEST offers a tier-based loyalty program to customers: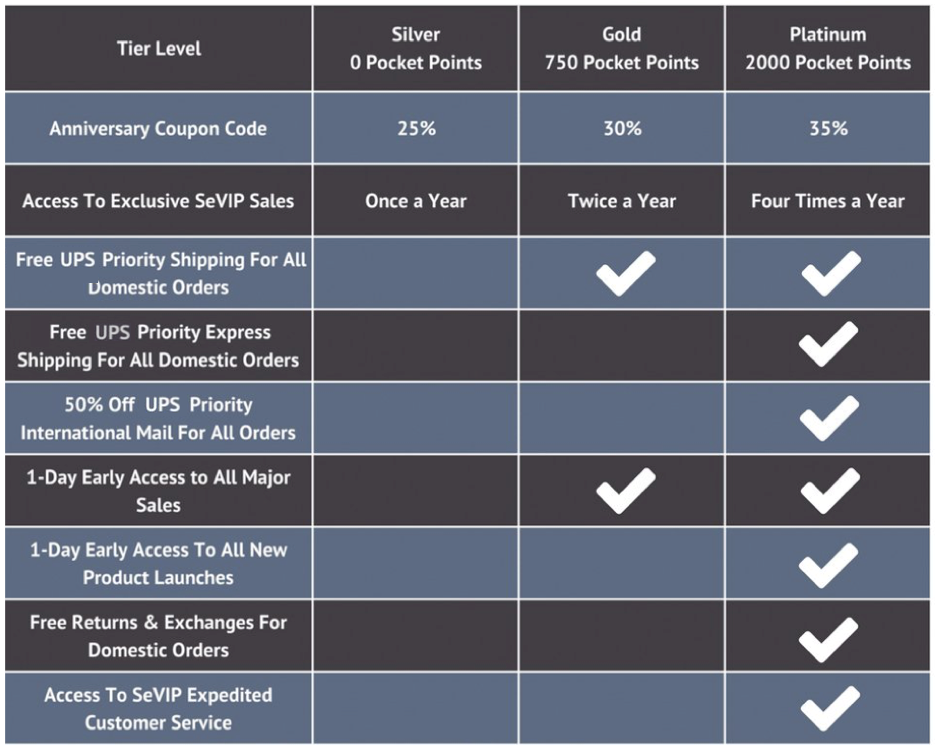 Nike intentionally moves away from financial rewards. Its loyalty members have access to meditation services from a third-party app, and free access to music on Apple and athletic content. They also plan to try a new app concept which recognizes customers once they enter a Nike store, allowing them to scan products for availability and pay without waiting in line.
Virgin Atlantic's Flying Club, Club Gold members get priority boarding and access to exclusive clubhouses where they can grab a drink or get a massage before their flight. Another example is Uber, the company offers ride upgrades giving passengers the option of a luxury riding experience.
It is up to companies to identify what their customers would truly find of value. Customer behavior and data analytics plays a very important role here.
Experience-Based Program
Passes to an exclusive event, special preview of a new product or access to an exclusive sale can make your customers love your brand even more. A personal letter signed by the CEO can go a long way toward making VIP customers feel special.

Victoria Secret recently revamped its loyalty program Pink Nation, giving members an exclusive offer of their choice when the app is downloaded, with a new one each month. Other exclusive benefits include opportunities to shop new styles first and invitations to members-only events like parties and shopping trips. Members also have access to ultra-exclusive events with Pinkmodels, celebrities and influencers.
Touching Customers Lives
Customers like brands that connect with their needs, some of which may not be explicit. It's here that some brands are making their mark by impacting their customers' psychological needs.
Leading beauty brand Sephora focuses on helping rewards members solve all their beauty woes, including offering in-store beauty services and free beauty classes.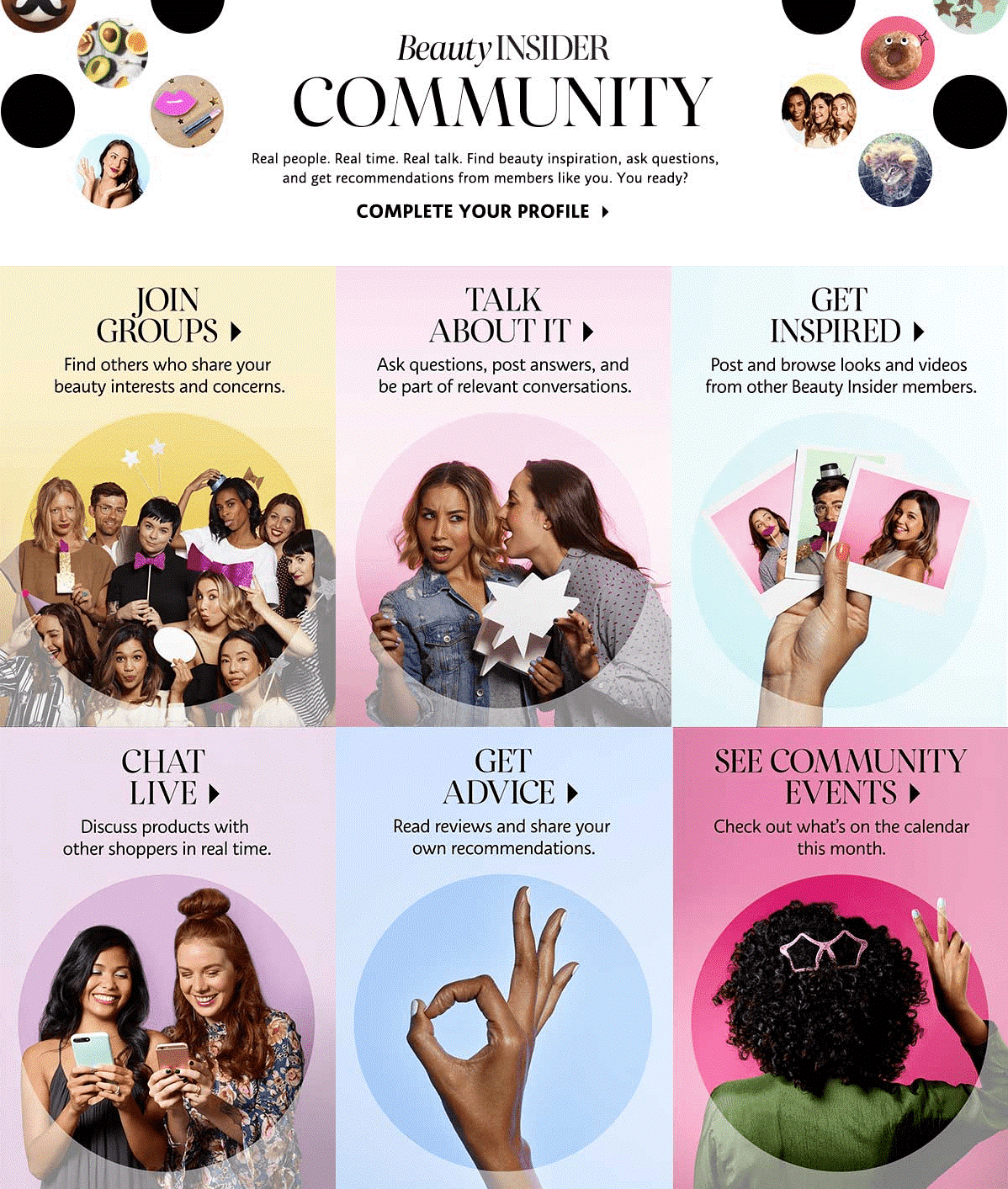 The program grants access to free makeup classes and an online community.
Benefits of the online community:
Joining groups
Browsing makeup looks and viewing the Beauty Insider event calendar
Sharing questions and getting updates on the latest looks and upcoming events
Live chat
Getting beauty inspiration from other members
Shared Values
Emotional attachment to brands exists, but that connection typically starts with a shared value. Customers want to see that you not only share their beliefs but incorporate them into how you conduct business. A few examples of brands acing this:
TOMS shoes champions its One for One movement, where a pair of shoes is given to less fortunate people around the world with every purchase.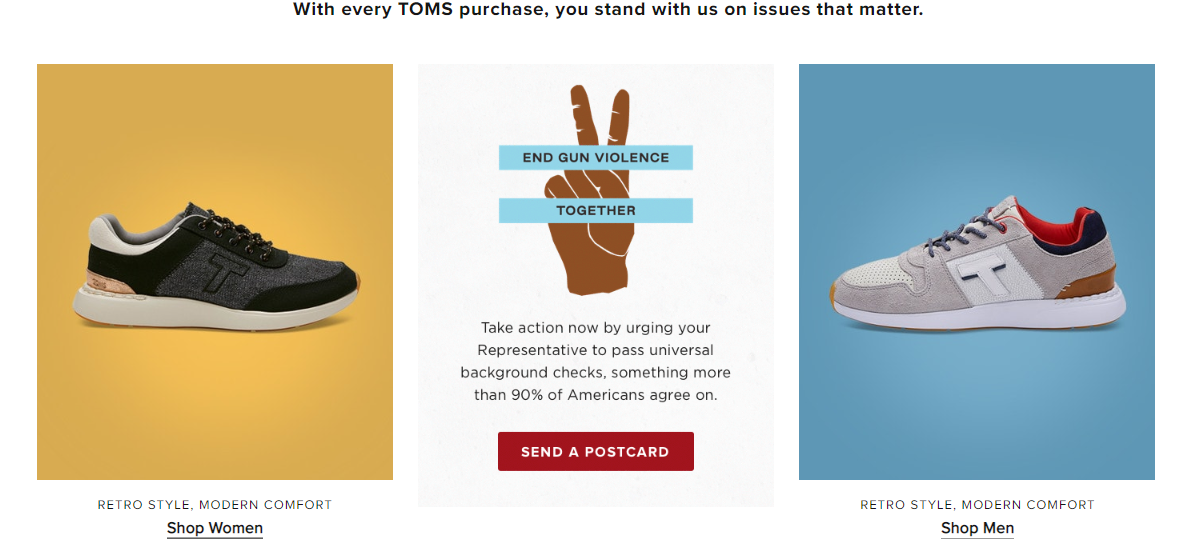 HP Planet Partners Rewards Program is enabling organizations to contribute towards social and environmental responsibility efficiently.
For any loyalty program to succeed, the connection a brand builds with its customers is a key factor. It's the personalization, perks, customer interests/insights and experiences that help augment their loyalty rewards program and make an impact.
Emotion holds the key to achieving differentiation in customer experience, and caring for your customers is the most powerful strategy. This can help you create fantastic customer experiences and strong emotional bonds for life.
Samir Palnitkar is the founder and VP of Customer Success for Zinrelo