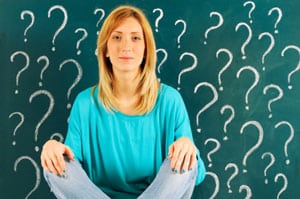 Amazon.com made waves in July 2013 when its stock price topped $300 a share for the first time – but the e-commerce giant is not the only game in town. Omnichannel retailers such as Walmart, Target, and Best Buy are taking aim at the Seattle giant by rolling out innovative bricks-and-clicks business models that combine the best of online and in-store shopping.
So who will win the battle for consumer hearts-and-minds – and their wallets? Will the pure-play online retailers like Amazon and an increasing number of niche sites like Bonobos and Fab.com, or omnichannel retailers that have the power of the big box behind them, win the revenue race?
New data from OpinionLab's Customer Feedback Index, which analyzed millions of pieces of real customer feedback who shopped at hundreds of the world's greatest brands, found that pure-play etailers are currently outperforming their omnichannel counterparts. The study found that, despite deploying a bevy of tactics to meet the needs of the omnichannel shopper, bricks-and-clicks retail brands are still struggling to build seamless customer experiences across channels.
However, the race isn't over yet, and customer experience levels are only slightly higher for online-only retailers – an index score of 458 for omnichannel vs. 481 for pure-play. Omnichannel retailers are delivering impressive shopping experiences in some key areas, including homepage and product page presentation and checkout. That means if omnichannel retailers continue to deliver on these shopping experiences, as well as improve functional areas where pure-play retailers now have the lead, they have a chance to catch up to, or even surpass, pure-play competitors.
Let's dig into the data to see where omnichannel retailers succeed, and where they have room for improvement. The OpinionLab study also benchmarked Functional Mean Ratings (which score critical functions on a 1 – 5 scale) for both omnichannel and pure-play ecommerce retailers.
According to the research, omnichannel retailers are champions of the checkout with an average rating of 3.65 for the checkout experience, compared to 2.93 for pure-play ecommerce retailers. This finding flies in the face of conventional wisdom; one would think etailers had mastered online checkout, since they invented it in the first place. However, omnichannel retailers have leapt ahead of pure-play etailers in offering various 'fulfillment options', allowing customers to pay by credit card for home delivery; buy online but pickup in-store; reserve online and then pay in store with cash or credit, etc. They've also innovated in the offline-to-online direction, allowing in-store shoppers to make online purchases via tablets and kiosks. Omnichannel retailers provide customers with ample options to complete their purchases.
Omnichannel retailers also received high ratings for their homepages and product pages, achieving mean scores of 3.06 for their homepages and 3.01 for product pages vs. 2.74 and 2.78 respectively for ecommerce retailers.
With decades of catalog commerce behind them, omnichannel retailers are experts at product presentation and branding. Their websites are often "prettier" and easier to navigate than those of pure-play etailers, many of which are stuck in 1999 in terms of site design. (A new generation of online-only etailers such as Bonobos and Fab.com are bucking this trend, but Amazon has yet to shift away from the cluttered "over-SKUed" look that has generated billions in revenue.)
Where do ecommerce retailers have the biggest advantage over their omnichannel competitors? Pure-players succeed in the 'nuts and bolts' of ecommerce: account services, search and the presentation of information. Shoppers gave ecommerce retailers high marks for site search, account management, ease of finding information, and service and support.
So what does this mean for omnichannel retailers heading toward the 2013 holiday season? Clearly, multichannel retailers are doing many things right, from product presentation to providing multiple checkout options, but they can improve in the functional 'plumbing' areas of ecommerce. Streamlining site navigation, as well as offering stronger pre- and post-sale support and account services, will go a long way to winning over new customers. Improving site search functionality is also a key recommendation for omnichannel retailers.
Omnichannel retailers may trail their online-only competitors in customer experience by a hair, but they are closing the gap. If omnichannel retailers can build on their successes, and continue to accelerate adoption of new channels such as mobile and in-store tablets, they stand a strong chance of gaining on Amazon and other pure-players. But they should not let down their guard – because pure-players are getting smart to some of omnichannel's tricks, too, such as beautifying their sites and offering new fulfillment options, including same-day delivery and product pickup at real-world locations.
E-commerce is undeniably the future of retail. There will be room for both omnichannel and pure-players, but the most nimble and adaptable retailers will take more of the multi-billion-dollar pie.
Jonathan Levitt is Chief Marketing Officer at OpinionLab.
This article was originally published in 2013 and is frequently updated