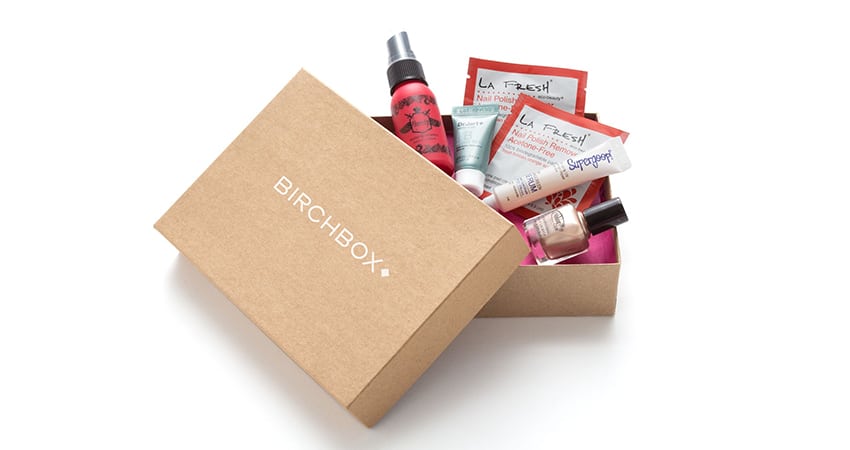 Walgreens is partnering with subscription beauty retailer Birchbox to build a Birchbox retail experience in select Walgreens stores, including a curated Birchbox shop on Walgreens' digital properties.
Walgreens will also acquire a minority equity interest in Birchbox, the company said. The initial pilot will include 11 Walgreens locations in major U.S. cities from December through early 2019.
"This is an exciting time for beauty at Walgreens," said Richard Ashworth, President of Operations for Walgreens in a press release. "Our customers want to shop the most sought-after brands in a welcoming and accessible environment and the addition of Birchbox to our growing beauty offering is a big step in delivering on our promise to differentiate and elevate the beauty experience at Walgreens."
The Birchbox experience at Walgreens stores will include a dedicated branded space and a curated product assortment featuring skin care, hair and makeup products from more than 40 manufacturers. Birchbox will also offer subscriptions to Walgreens customers, including personalized samples and a "Build Your Own Birchbox" experience.
"In Walgreens we have found an exciting partner that supports our mission of reaching an underserved customer who doesn't prioritize beauty," said Katia Beauchamp, CEO and Co-Founder of Birchbox.
"I can see this partnership being truly important and game changing for both parties," said Georg Richter CEO and Founder for subscription service platform OceanX. "For Walgreens it means modernization and staying relevant, likely attracting a different audience into the store."
Accardo said the curation by Birchbox, bringing advice and simplicity to the overloaded average consumer, is an important factor.
"So far, only Target has gone the route of inviting native brands into their fold," said Richter. "The benefits for Birchbox are even more obvious. More exposure will mean more sales and therefore better economics for their supply chain. The cross-channel influence is very little understood, but more important than anyone wants to admit. Both partners will get extra eyeballs and therefore create sales leads far beyond direct measurable immediate sales."
Caroline Klatt, CEO and co-founder of automated personalized messaging platform Headliner Labs, said the partnership reflects a growing trend of major retailers bringing digital-first brands into stores, catering to the interests of younger, digitally native shoppers.
"By integrating Birchbox into its physical and digital stores, Walgreens is connecting Birchbox to new customers and benefiting from Birchbox's incredible digital know-how," said Klatt. She added it underscores the importance of digital-first brands and ecommerce prowess.