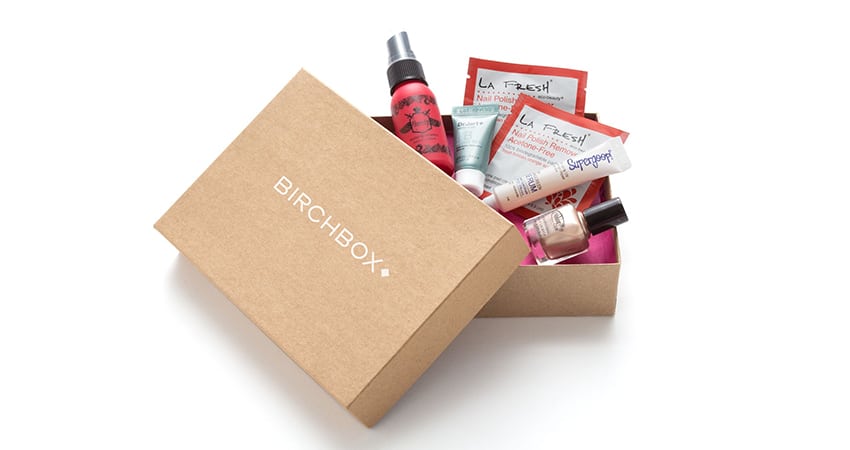 Birchbox is stressing self-care in a new marketing campaign called "You," reaching customers across digital, social, television and event marketing, according to Glossy.co.
This campaign will run through the end of the year and customers will be offered a "monthly box of you-time" with an emphasis on self-care.
"We are really focused on a different consumer within beauty," Birchbox co-founder and CEO Katia Beauchamp told Glossy.co. "She's the everyday consumer who is not obsessed with beauty, and we have been looking for a way to talk to her and her values, without being negative and saying, 'This is what you are not' as if it is a negative thing. Beauty is not the meaning of life for this woman."
This marketing campaign is an effort for Birchbox to differentiate itself from competitors more focused on the trendier beauty shopper and beauty junkies. "That is not our place," Beauchamp told Glossy.co.
Birchbox will show real people of all ages and ethnicities spending time taking care of themselves in a mirror in a collection of short films titled "Love Letters of You." Beauchamp is also featured in these videos, according to a press release.
Birchbox will also feature a series of portraits of people from all walks of life looking into the mirror as they try using various products. A poem about the many ways people can infuse self-care is included in every subscription box in June.
The impetus around this marketing campaign came from Birchbox's "The You-Time Report." The study revealed findings from U.S. consumers about their attitudes and behaviors regarding self-care. It is a subject sparking debate around mental and physical health and how they are changing the way people work and parent.
The Birchbox study found that people in the U.S. are stressed out and feel guilty about taking time for themselves, minimizing self-care and multitasking through it.
While 80% of respondents said they know even a few minutes of "me time" can make a world of difference, 40% of them feel they rarely have time for themselves.
"As consumers we're inundated with people telling us to dedicate more time to self-care and prescribing how we should spend that time," said Beauchamp. "At Birchbox, we're not asking you to find more time – our goal is to respect the limited time you do have to help you make the most of it."
In October, Walgreens and Birchbox partnered in select retail stores and online. In December it closed its New York flagship store and opened six shops within Walgreens.
Birchbox also rebranded its men's line from Birchbox Men to Birchbox Grooming in an effort to be more gender-neutral and inclusive. The company also raised its prices to a tiered system of $13, $15 and $10 in March, according to AdAge.
MCM Musings: Promoting self-care through a subscription box is an excellent way to grab customers' attention in today's fast-paced, multitasking world. I personally applaud Birchbox for taking on this initiative. Beauty isn't just about the latest lipstick shade or a cream blush, but also concerns how people feel about themselves. Another trend I'm seeing is the clean beauty movement. For example, Beautycounter's founder and CEO Gregg Renfrew has made it her mission to eliminate harmful chemicals from its products and is advocating for laws so other brands do the same. For example, the EU has banned 1,300 chemicals known to cause cancer, genetic mutation, reproductive harm or birth defects, while the U.S. ban only covers 11. Beautycounter will also be featured in Birchbox subscription boxes this summer. Self-care is also about knowing and understanding what we're putting into our systems.